The only spot in Leeds you can mix, rehearse, record, dance and produce. 24/7 self-service creative studios bookable by the hour.
Your space to create
Whether you're a beginner or a seasoned pro, our specialist West Yorkshire studios are the perfect place to create, write, produce, practise and mix with no distractions.
In Leeds there are 19 spaces ready for your next project:
Hone your mix on club-standard equipment in the DJ studios
Rehearsal studios to jam with your band or practice for the next gig
Recording studios to write and produce songs or capture vocals
A custom-built dance studio with a Harlequin sprung floor
Simply book and pay by the hour using our easy live calendar. It's time to let your creativity flow.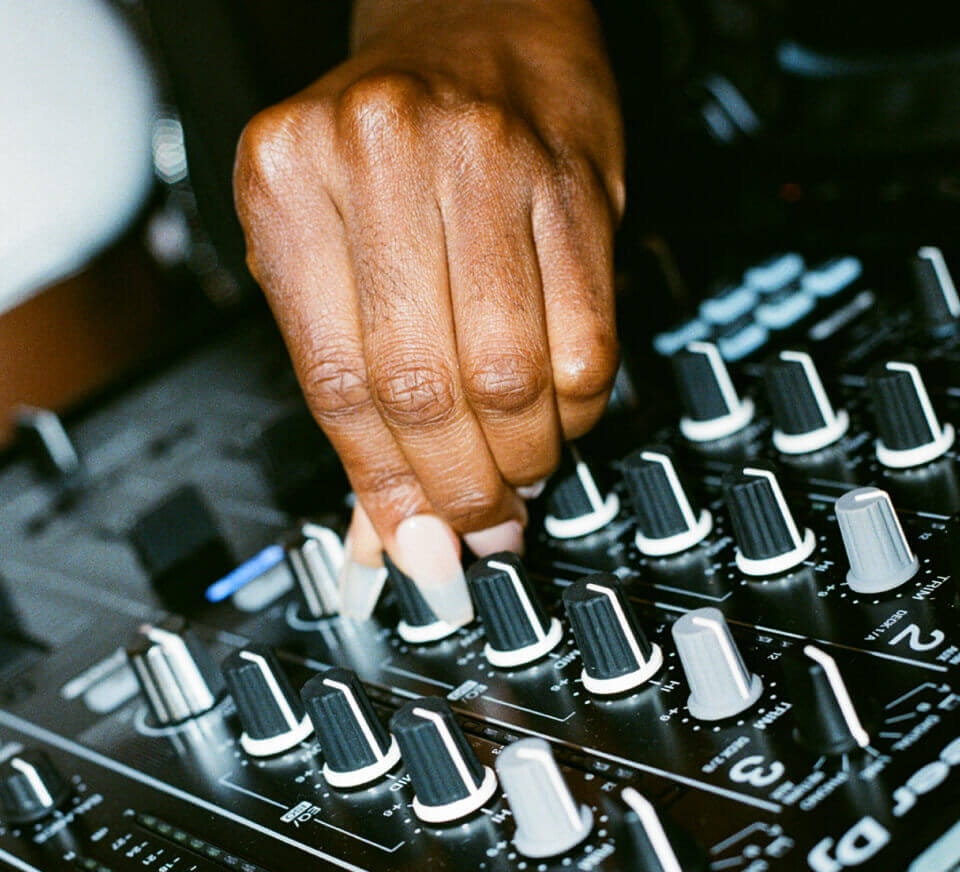 What is Pirate?
A worldwide network of DJ, production, rehearsal, podcast and dance studios, giving you round the clock access to create. Because we're open 24/7, we've made the experience entirely self-service using our unique entry code system — but if you ever need a hand, we're here. The fastest way to get support is via Live Chat.
On-site facilities include car parking, but please register before your session.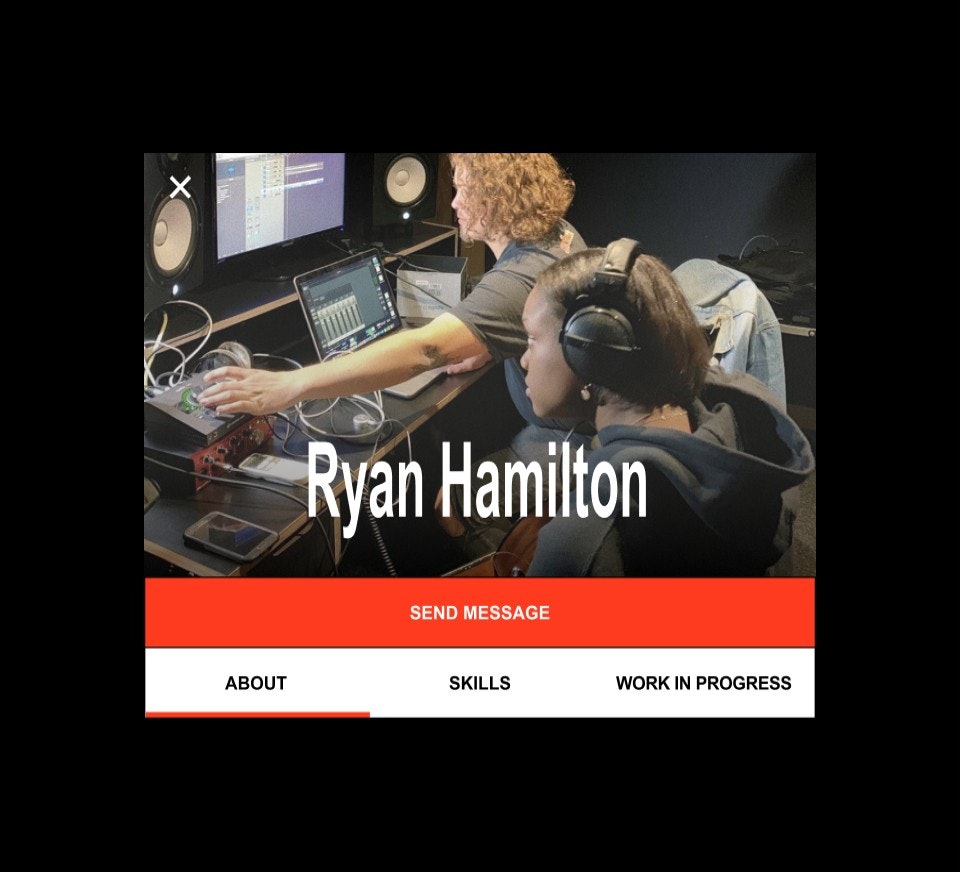 Stay creative with COMMUNITY
Set up by artists, for artists, COMMUNITY is the home for Pirate creatives worldwide.
Ask for advice and feedback on your music, put out a call for a collab, enter competitions, share the best-kept secret in your area… or simply connect with like-minded people. It's all possible here.
Collaborate: Seek out a collaborator to contribute to your next project, or offer your skills to someone in need.
Feedback room: A place for you to share your works in progress, receive advice, and provide constructive feedback.
Challenges: Your chance to show the world your talent. Win gear, studio credit, mentoring, and much more with regular artist challenges.
Industry advice: This section will help you to understand the ins and outs of the industry. Chat about processes, marketing your brand, and anything else related to the business of creativity.
Artist opportunities: Get your music featured on Pirate.com, receive exclusive offers from Pirate partners, and plenty more.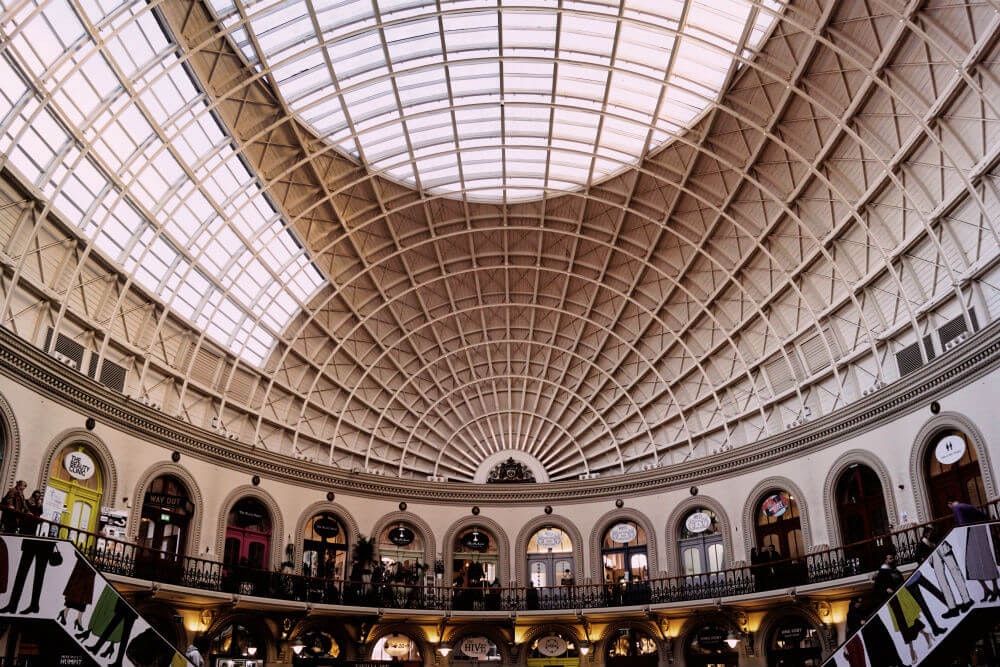 Live in Leeds
Good music venues are in abundance in Leeds. Depending on the day of the week, you'll find excellent at Belgrave Music Hall, Hifi, Distrikt Holbeck Underground Ballroom and Beaverworks.
For those seeking refreshment, Northern Monk Brewery offers a good tipple, while Friends of Ham caters for those who need a quiet date spot. Temple Coffee & Donuts, around the corner from the studios also comes highly recommended for its namesakes.
If you're in need of some visual inspiration, one of Leeds' finest architectural highlights is the Leeds Corn Exchange with its domed wooden roof resembling the hull of a boat.
Fans of the great outdoors should head to Willow Field, a five-minute walk from the studios, or Roundhay park — one of the biggest city parks in Europe.
From the Community
◄
"The equipment was very well maintained and extremely clean"
◄
Frequently asked questions
The Leeds edition of our FAQs has the top things you need to know about your session. Need more help? Hit up our support team via Live Chat.
what3words location: ///sofa.drama.global (Original Entrance)
what3words location: ///veal.rift.judges (Extension Entrance)
We're located just five minutes' walk from Cardigan Fields.
Driving? We have 12 parking spaces available outside the front of the building. If you're coming by public transport, buses stop nearby on Kirstall Rd.
Are there parking spaces at the Leeds studios?
What is verification and how does it work?
Being verified unlocks extra features at Pirate, like Refer-a-Friend credits. You also need to have your identity verified before you book one of our DJ or recording studios, so it's a worthwhile investment! Don't worry, the process only takes two minutes.
TIP: Use your mobile, it's easier to get a clear shot of your face/document.
I'm having trouble with a code or lock — help?
Slow and gentle! Our locks can be a little sensitive so put your code in slowly and as detailed on your booking — such as * 1 2 3 4 5 6. Don't forget the star!
You might be sent a four-digit code as a replacement for the booking, such as 1 2 3 4. As above, press slowly and in this case, with no star, *.
If you're having trouble with the lock or code, please contact us and we'll help get you in as soon as possible.
What if something breaks or I need a spare?
Spares in every location! We carry lots of spares in our sites, just in case you need any further equipment or something has a fault. You'll also find lots of spare cables and mics in our rehearsal studios if needed.
Something missing from the room or you need an item from the Spares cupboard? Hit us up on Live Chat via the website or on WhatsApp. We will be more than happy to help.
Set up your Pirate.com account
It takes less than two minutes to become a member:
Visit the account creation page.
Enter your details in each field. If you have a referral code from another Pirate customer, please enter it at this point.
Select Join Pirate.com and we'll send you an SMS to confirm your mobile number. You'll need to confirm this number before you can use your account.
Confirmed? You're ready to book.
Our live booking calendar shows the latest availability of studios. You can book anywhere from a year in advance right up until a few minutes beforehand. Some studios are popular, so we recommend securing your slot in advance.
TIP: Book enough time to set-up and get comfortable with the gear, and set-up/pack-down anything you've brought along.
Can I hire extra equipment?
Unfortunately, due to repeated issues with the damage and misplacement of equipment, we can no longer offer a guaranteed hire service. Keyboards, stands and extra cables should still be available in spares, so please message us on WhatsApp or Live Chat when you arrive at your session for access.

If a keyboard is essential for your session, please book a room that comes with one as standard or bring your own to the session to avoid disappointment.
Please refer to the equipment list for each studio via book.pirate.com for more information.
Are food and drinks available at the studios?
A handful of locations do have vending machines but we suggest you bring your own food and drinks with you. Most Pirate sites are near local shops for convenience, and several sites have a kettle and microwave. Check out our support hub or the location page for your Pirate studio for further details.
Studio Sitemap
On-site Facilities
Professional equipment
Spares available
Self-service, pay by the hour
24/7 pin code access
Free WiFi
W/C facilities
Kitchen area
Car-parking — please register
24/7 customer support
Acoustically-treated rooms
Custom temperature control
Rehearsal studios
DJ studios
Recording studios
Dance studios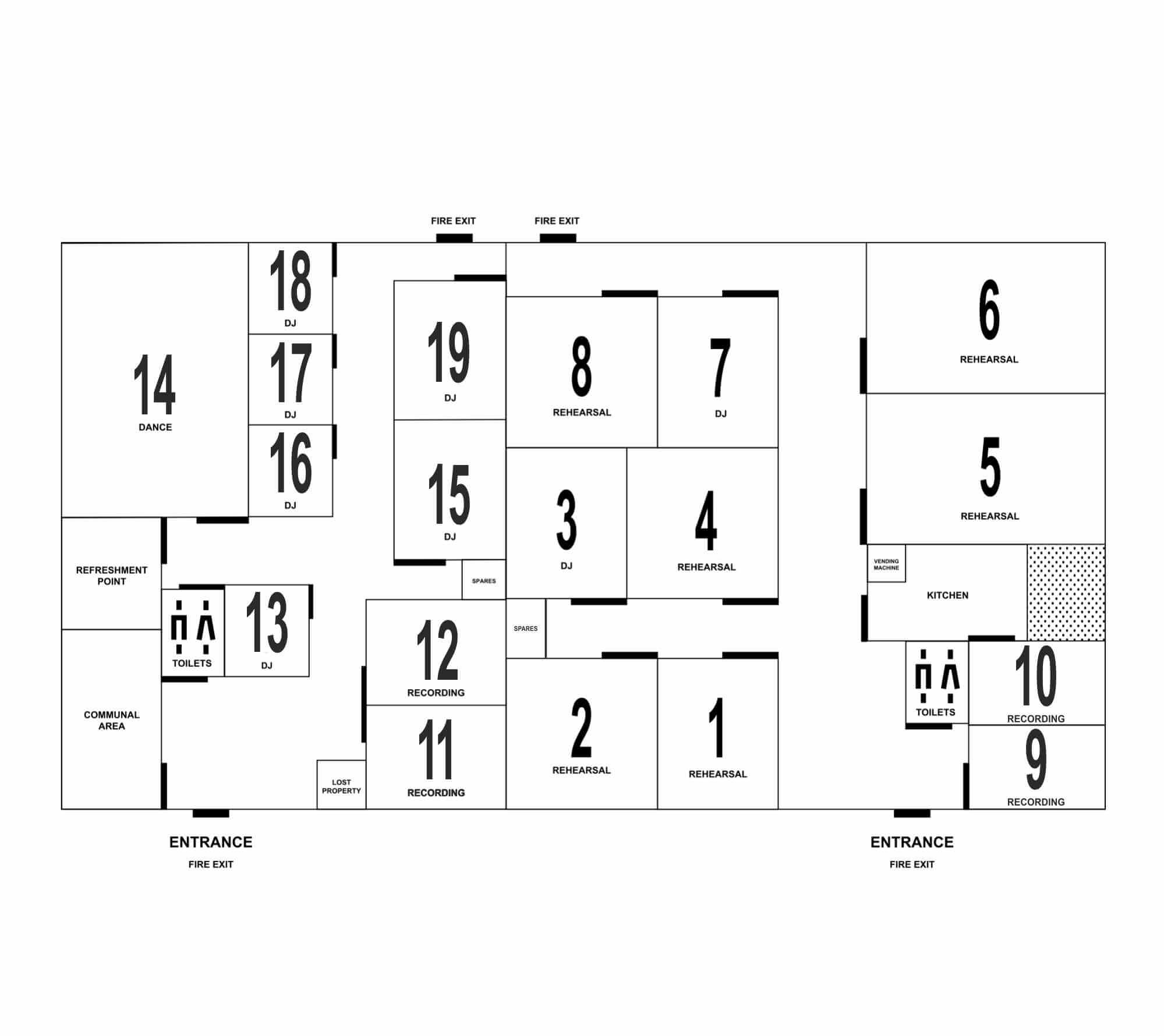 what3words location: ///sofa.drama.global (Original Entrance)
what3words location: ///veal.rift.judges (Extension Entrance)
The studio address is Unit 6-7, Kirkstall Industrial Estate, Leeds, LS4 2AZ.

We're located just five minutes' walk from Cardigan Fields. If you're coming by public transport, buses stop nearby on Kirstall Rd.

Have a question or need support? Check out our FAQs, use the Live Chat, or call us.