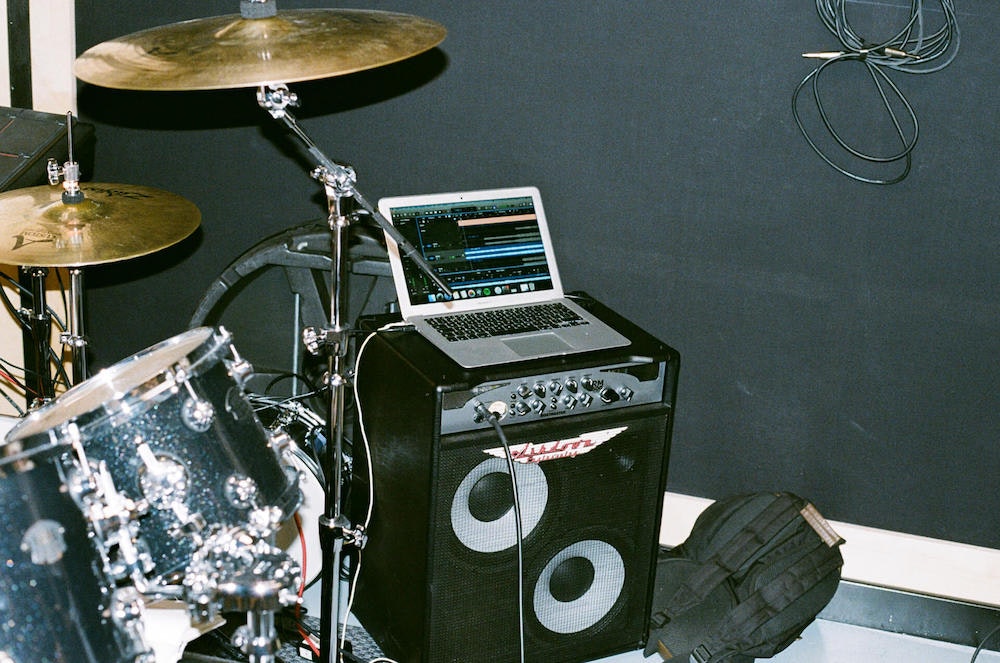 Inside Your Guitar Studios
The process of creation is different for everyone. The need to have a quiet, productive space for practice sessions is universal. Enjoy self-serve access and professional equipment for all bookings worldwide. Round-the-clock opening hours help you to get creative around your daily routine.
Pop in to a guitar practice room for an hour or settle in for a day session. Perfect your guitar practice routine, record electric guitar, or simply jam out with your friends with studios suitable for playing guitar. The space is yours for practice every day, covering all of your guitar needs.
HOW TO BOOK A GUITAR STUDIO
Our live booking calendar displays the latest availability of our guitar studios. You can book anywhere from a year in advance right up until a few minutes beforehand. Some studios are popular, so we recommend securing your slot in advance. Tap the links below to get started.
TIP: Book enough time to set-up and get comfortable with the gear. Make sure to pack-down and pack-up anything you've brought along.
Guitar Studio London
Guitar Studio New York
Guitar Studio Los Angeles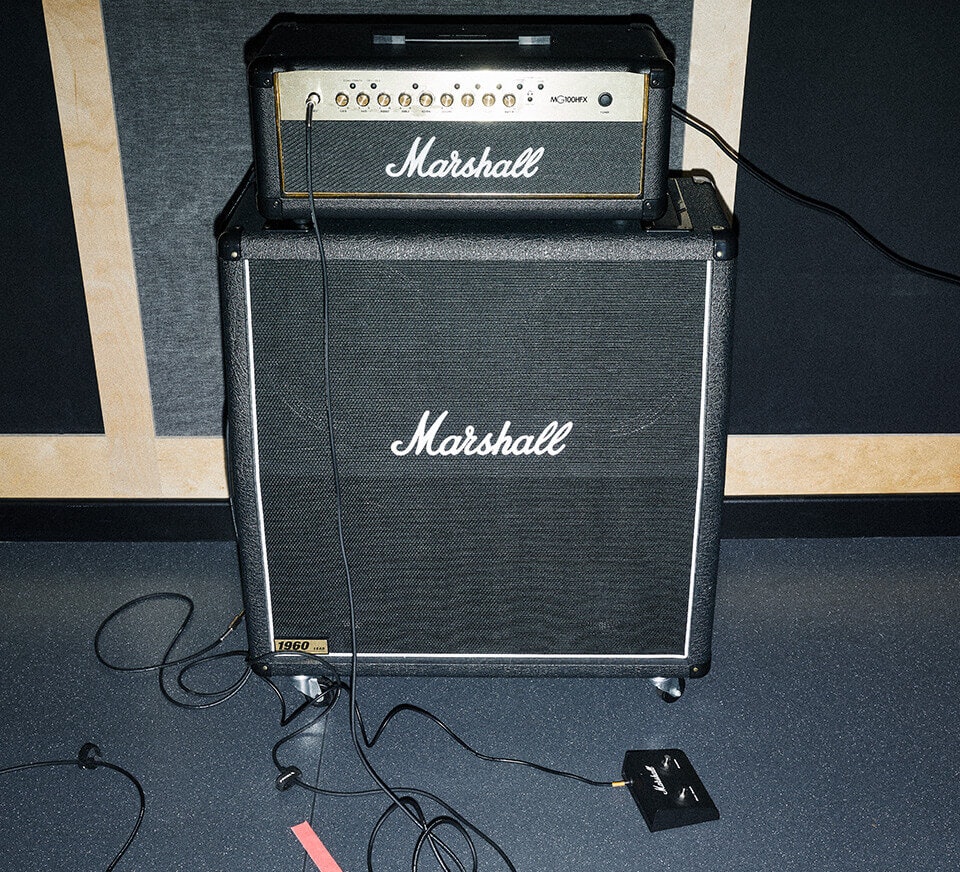 GUITAR STUDIO EQUIPMENT LIST
Here's a rundown of the equipment available in a typical Pirate guitar studio. This equipment may vary depending on room type and location. An individual equipment list is available for each room on the booking page.
Guitar Amps - Ashdown/Fender/Orange/Marshall Guitar Amps and Cabs
Bass Amps - Ashdown/Fender Bass Amps and Cabs
Drums - Natal Arcadia or Pearl Export five-piece drum kit (please bring your own drumsticks)
Microphones - Stagg SDM50 vocal dynamic microphones and stands
PA - Pioneer XPRS PA speakers
Mixer - Alto 1202 12 channel mixer or Proel MQ12USB mixer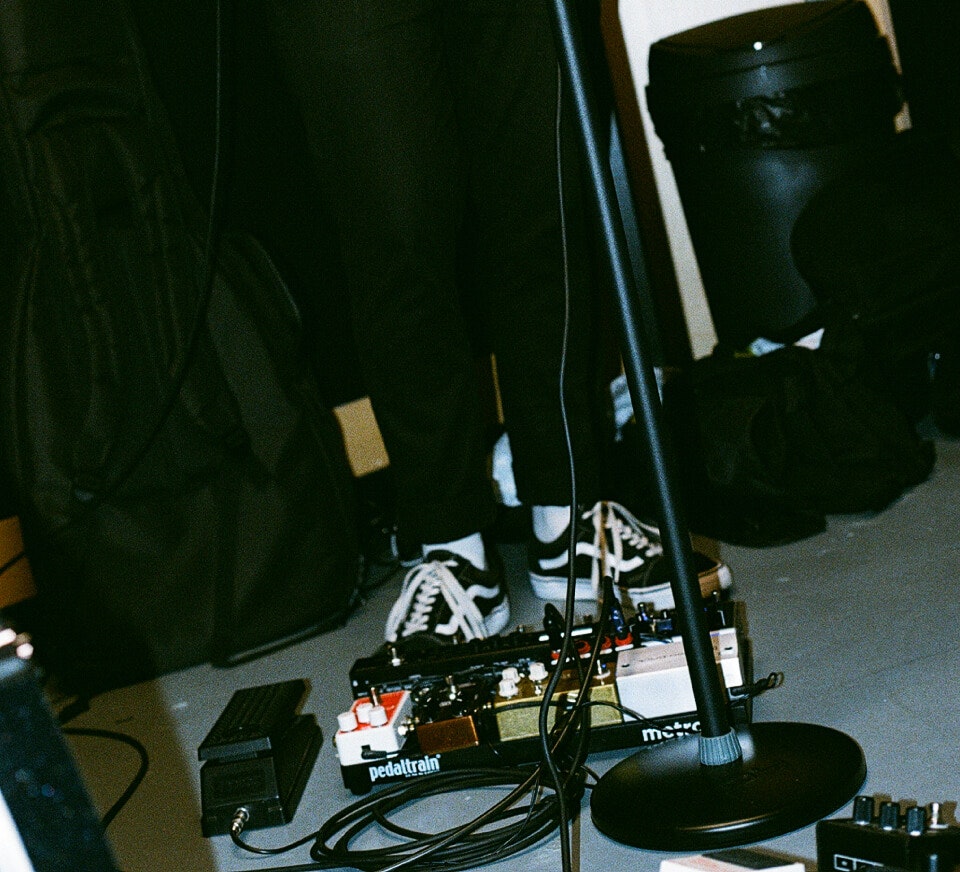 KEY FEATURES
Looking for a guitar studio in your area? Here's a few reasons why ours will help you complete your next project:
A professional rehearsal space optimized for noise reduction to help you get practice time and a high-quality guitar sound
Self-serve means that you have the freedom to come and go as you please and at any time of day
Regularly cleaned and anti-bacterial kit available in all studios
Great for learning chord progression, practice scales, perfect guitar tones
Record your guitar using high-quality equipment provided to give you an enhanced environment over home guitar recording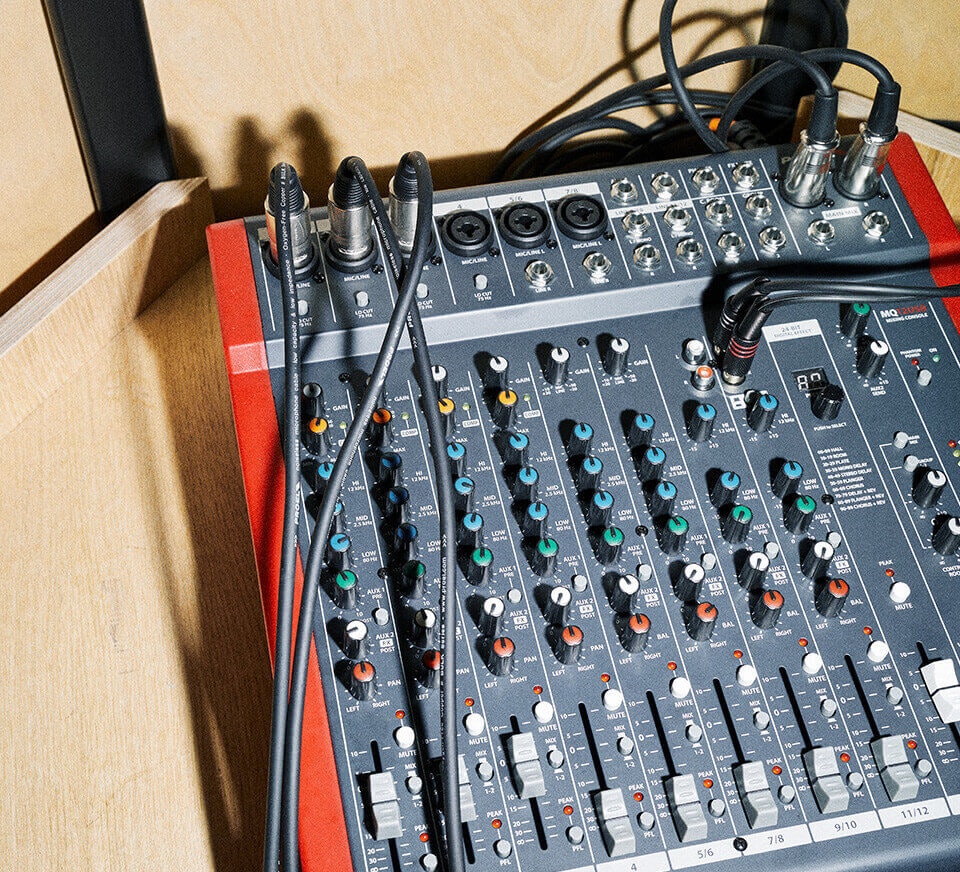 Why Pirate?
PIRATE.COM is the world's largest creative studio and artist community network. Choose from over 50 locations across the UK, DE, US, and IE.
Our guitar studios are a great environment to rehearse and record high-quality acoustic and electric guitar sound. They feature professional equipment and are bookable any time of a day. We welcome anyone who wants to get creative in a secure environment, regardless of your ethnicity, sexuality, gender, or social status.
---
What our fans say
"Being a massively out of practice solo drummer, I've been looking for a practice room for ages but didn't want to pay £30-40 for a whole room of equipment. Finding yours for £14 was awesome. Great website and comms for a first timer, from emails to text messages with the door codes. Great easy service, thanks!"
"I've spent a lot of time at Pirate and I really, really like it. You can just lose yourself."
"Absolutely brilliant setup... Plug in and go. Get involved!"
"What Pirate is doing for bands at the grassroots level, it's absolutely fantastic!"
"OpenLIVE at Leicester is the freaking mutt's nuts - automatic recording and mastering of your session!"
Find your nearest creative guitar studio
Pirate Studios not available in your region? New locations are opening across the globe throughout 2020 and beyond. Keep an eye out on our Twitter for updates
Frequently asked questions
Here are some answers to common questions about our guitar studios. Something else on your mind? Visit our support hub or reach out via Live Chat.
What if something breaks or I need a spare?
Spares in every location! We carry lots of spares in our sites, just in case you need any further equipment or something has a fault. You'll also find lots of spare cables and mics in our rehearsal studios if needed.
Something missing from the room or you need an item from the Spares cupboard? Hit us up on Live Chat via the website or on WhatsApp. We will be more than happy to help.
Our live booking calendar shows the latest availability of studios. You can book anywhere from a year in advance right up until a few minutes beforehand. Some studios are popular, so we recommend securing your slot in advance.
TIP: Book enough time to set-up and get comfortable with the gear, and set-up/pack-down anything you've brought along.
Where recording is available, you will see the OpenLIVE logo on the studio image on the booking calendar. When you select Book room, you will be prompted to add OpenLIVE to the session. Once you click Yes, OpenLIVE will be added to the session.
Once you exit the payment process, you'll receive emails confirming your scheduled recording from OpenLIVE. If you don't receive your confirmation, please drop us a note via live chat or email and we'll check for you.
What do I need to bring to my rehearsal session?
On top of the equipment listed on the booking page, we provide XLR (mic) and jack (instrument) cables where possible and carry plenty of spares on site.
We do not provide AUX cables to connect your phone although we do tend to keep some in spares in case you need to borrow one.
Drums
All of our drum kits include stands, kick pedal and a snare. Please note, in the UK Rehearsal Standard and Standard+ studios don't come equipped with cymbals, but you're welcome to bring your own or upgrade to a Rehearsal Pro. You also need to bring some sticks!