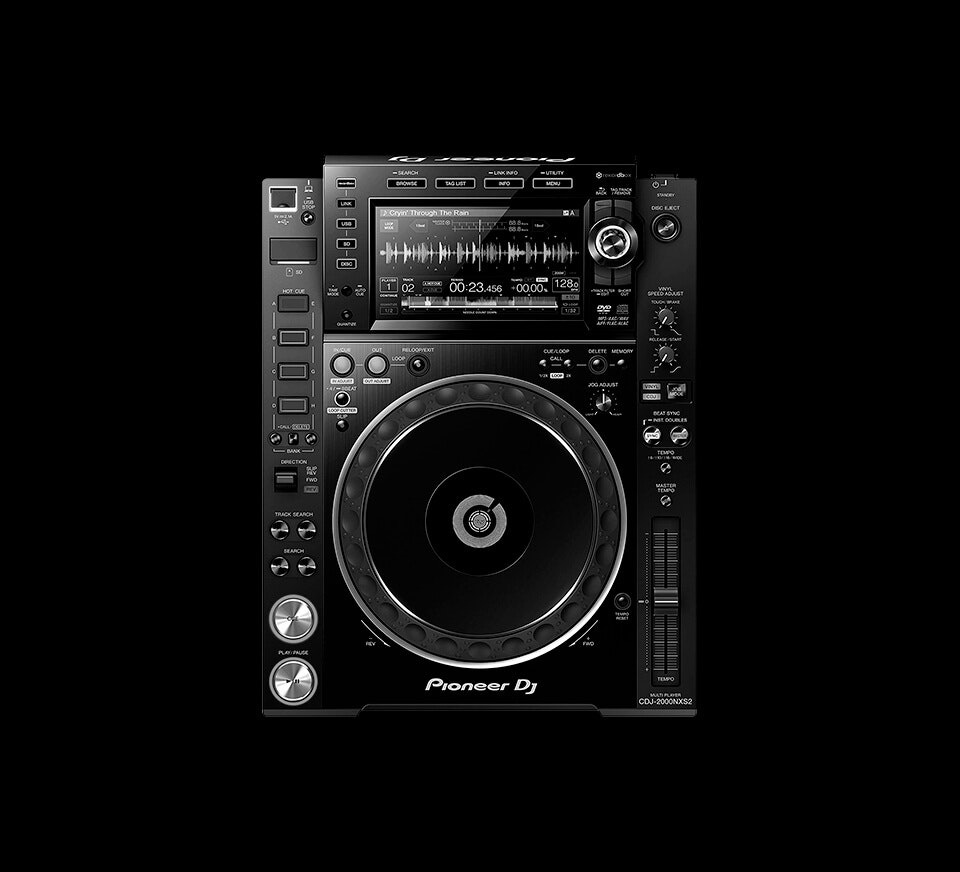 Pirate DJ Studios
Our standard two-deck DJ studios are approximately 65 square feet, and our Pro three-deck DJ studios are approximately 130 square feet. Both can hold up to a maximum of five people (including the lead booker) per session.
From the Community
"Sick idea... I hope to see it grow for the future generation of DJ and musicians."
"Pirate has built something special... It's untouchable as the place to practise & plan DJ sets."
Jamz Supernova — BBC 1Xtra
"Fantastic DJ gear and space... I'm booking another session. 2 thumbs up for Pirate Studios NYC."
"DJs and producers - Pirate Studios is a game changer."
"I've met up with so many DJ friends at Pirate for little B2B sessions and also ended up in a bunch of impromptu sessions"
"I love Pirate and everything they do to support new artists!"
"What Pirate is doing for bands at the grassroots level, it's absolutely fantastic!"
"DJs and producers - Pirate Studios is a game changer."
"Pirate provides affordable access to the same kit they can expect in most booths around the world"
"Through Pirate I got a chance to practice privately and at my own pace."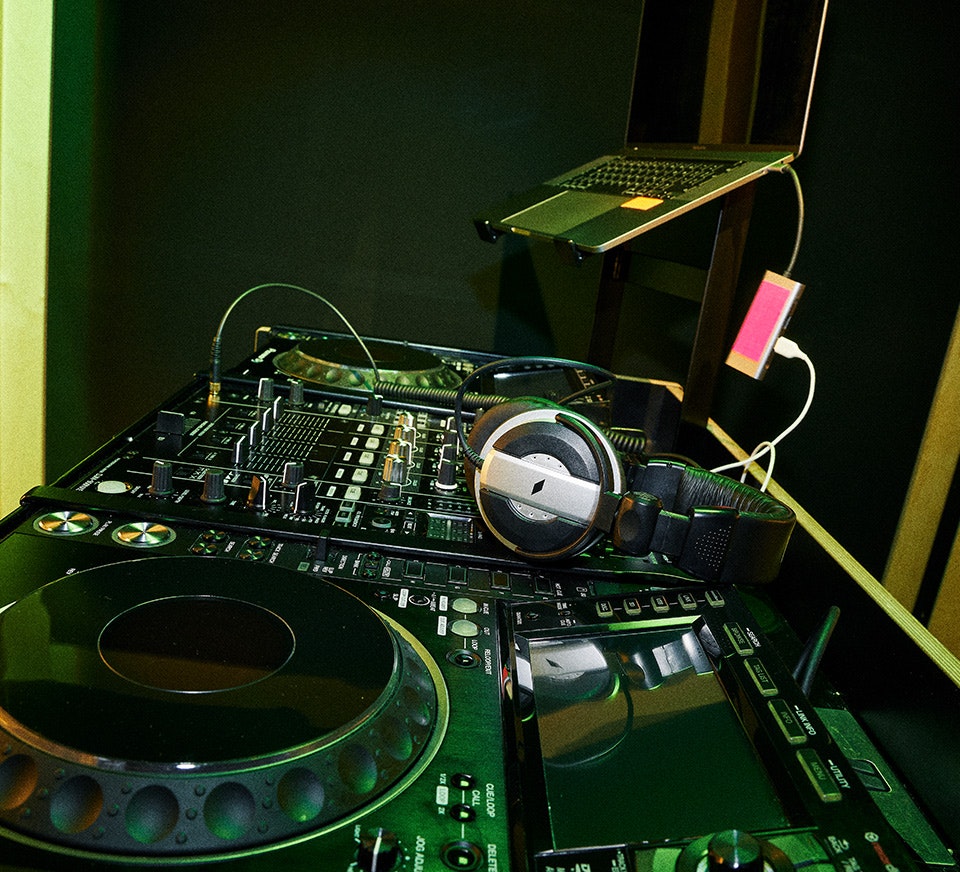 2-deck DJ studio (premium)
Perfect for solo mixing sessions. Equipped with a complete two-deck Pioneer setup, plus lighting and temperature control.
Mixer - Pioneer DJM-900 NXS2
Decks - 2x Pioneer CDJ-2000 NXS2
Extras - Custom lighting and temperature control
Speakers - 2x Pioneer XPRS 10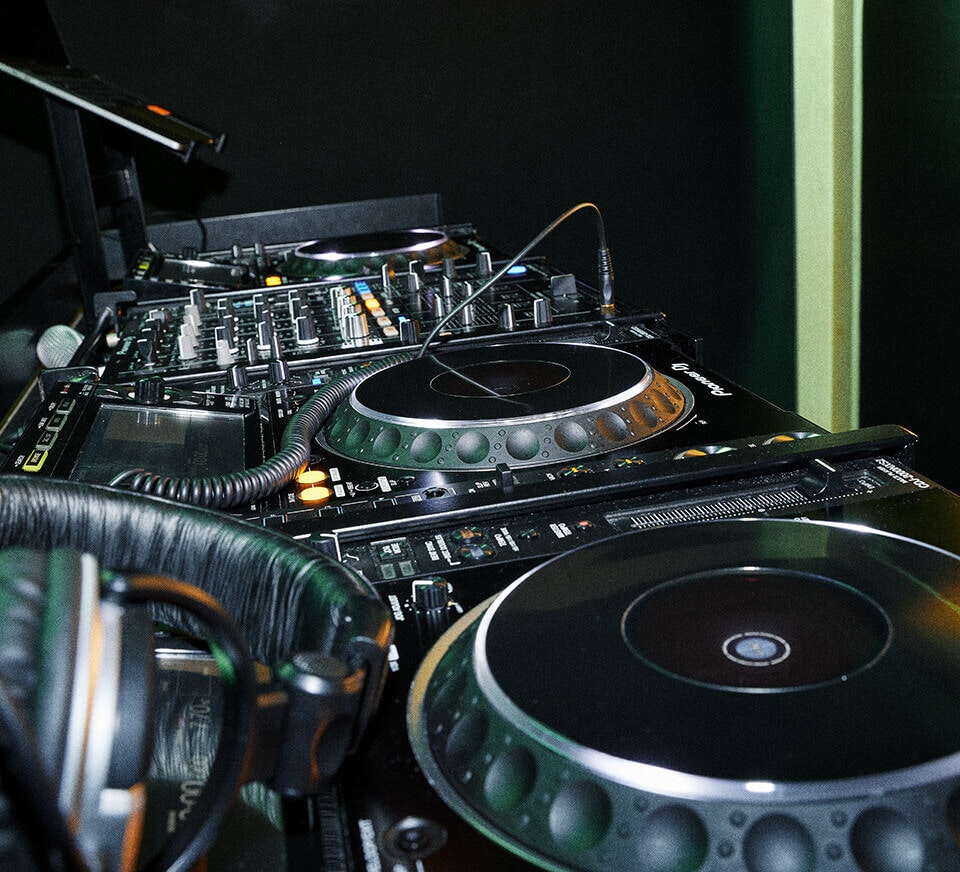 3-deck DJ Pro studio
Perfect for back-to-back sessions and experienced DJs. Equipped with an additional third deck and a larger room ideal for small groups.
Mixer - Pioneer DJM-900 NXS2
Extras - Custom lighting and temperature control
Speakers - 2x Pioneer XPRS 10
Decks - 3x Pioneer CDJ-2000 NXS2
Larger room size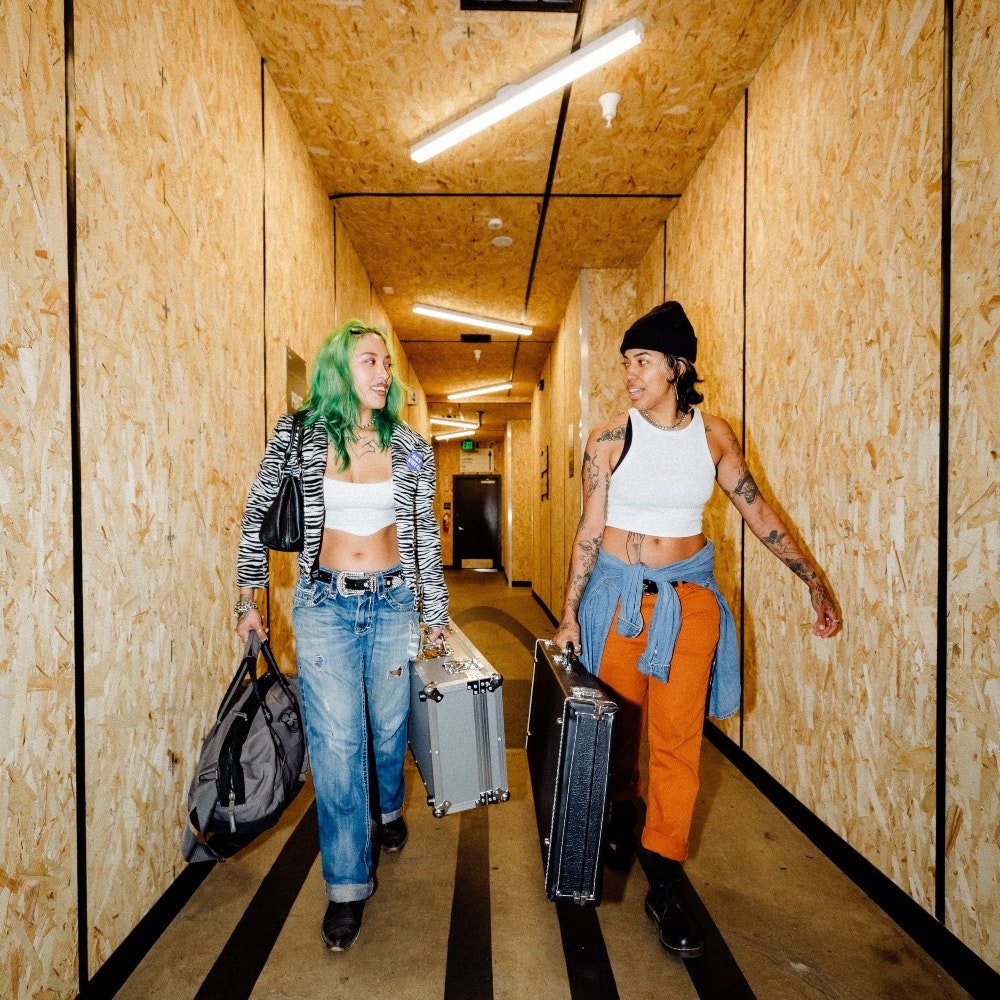 DJ AT OVER 30 LOCATIONS
Learn to DJ in Berlin, B2B in Glasgow or record a mix in Manchester. With over 30 locations worldwide, make Pirate your go-to DJ space, whether you're at home or on the road.
With 9 locations in the UK capital alone, our London DJ studios are never far away. Elsewhere in the UK, book decks in most cities, from Edinburgh to Plymouth. Stateside, book private DJ booths in Los Angeles or find our New York DJ rooms on the East Coast. In Europe, we're in Berlin, Hamburg and Dublin.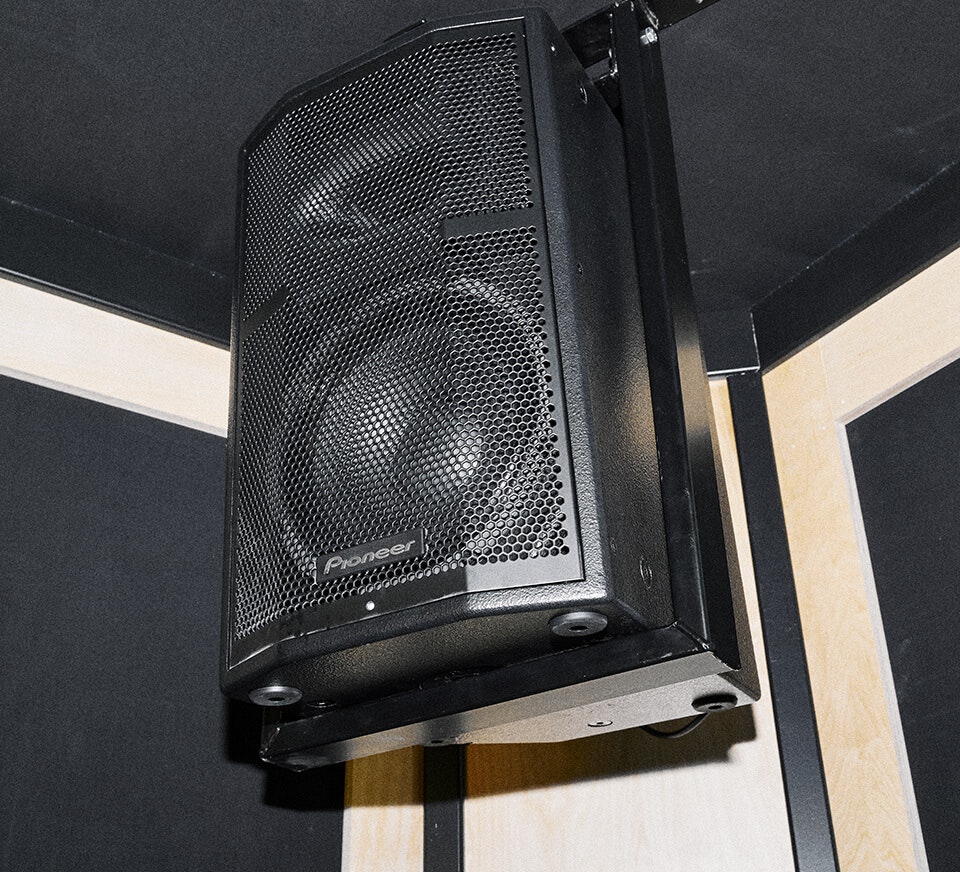 Why Pirate?
PIRATE.COM is the world's largest creative studio and artist community network with close to 50 locations across the UK, DE, US and IE. We offer DJ studio hire with industry-standard Pioneer setups at affordable, hourly rates. Come and go, 24/7 — to practice your mixing ability, prepare for a DJ gig, record high-quality audio straight from the mixer to your phone, or just play your favourite tunes with your favourite people. For anyone with an interest in DJing, regardless of your ethnicity, sexuality, gender or social status — this space is yours.
Learn to DJ with 35% off Crossfader courses
Learn how to use the DJ equipment at Pirate with Crossfader founder Jamie Hartley. Follow this step-by-step guide to set up.
Want to learn more? Crossfader are offering all Pirate artists 35% off all online DJ courses. Use code PIRATE35 at checkout on the Crossfader site to redeem your discount.
Frequently asked questions
Here are some answers to common questions about our DJ studios.

Something else on your mind? Visit our support hub or reach out via Live Chat.
What type of DJ equipment do you have?
Pioneer CDJ 2000NXS2, Pioneer DJM900NXS2, Pioneer XPRS Speakers as standard across all DJ studios. DJ Pro studios also include an additional third deck.
What do I need to bring to my session?
You can bring your tracks/songs in any of these formats:
USB drive. Make sure your USB stick is formatted in Ex-Fat or FAT32, and don't forget to process the tracks through Rekordbox beforehand.
CDs. Take it old school.
A laptop. You'll need to understand how to connect your laptop and bring any cables you need to connect it to the CDJs e.g. USB A to B or USB C to B.
It's always worth bringing a backup copy of your music just in case.
You'll also need:
Headphones. A wired pair of headphones with a 3.5mm or quarter-inch jack to plug into the mixer — we don't provide headphones in the studios.
How much does a DJ studio cost?
We charge higher prices at the busiest times of the day — and give you the opportunity to save when it's a bit quieter. You can find all availability and pricing by visiting the booking calendar.
For DJ studios in the UK, DE, US and IE:
Off-peak (£) — Monday 06:00 to 12:00, Tuesday to Friday, 00:00 to 12:00
Standard (££) — Monday + Friday 00:00 to 06:00, Monday to Thursday 12:00 to 00:00, and all weekend
Peak* (£££) — Monday to Friday, between 18:00 to 21:00
Super Peak* (££££) – Varies between locations, typically between 23:00-06:00, Friday to Sunday
How many people can use a DJ studio at once?
Five people maximum (including the lead booker) for both DJ Standard and DJ Pro studios across the UK, EU and US.
What if something breaks or I need a spare?
Spares in every location! We carry lots of spares in our sites, just in case you need any further equipment or something has a fault. You'll also find lots of spare cables and mics in our rehearsal studios if needed.
Something missing from the room or you need an item from the Spares cupboard? Hit us up on Live Chat via the website or on WhatsApp. We will be more than happy to help.
Are studio visits available?
Sorry, we are unable to offer studio visits at any of our locations at this moment in time.
If you are interested in checking out a space ahead of a potential session, feel free to book a single off-peak hour. Our hourly rate is kept as low as possible for this purpose, allowing you to check out the studios in person without the pressure of booking a long session.
Alternatively, our 360° virtual tours are a great way to familiarise yourself with a typical Pirate location. Tap or click the locations below to get started:
UK
London Notting Hill (Arch 2; Arch 3)

Germany
US
Pirate not available in your region? New locations are opening across the globe throughout 2023 and beyond. Keep an eye out on our socials for updates, or pop us a message using the live chatbox on Pirate.com. Let's chat about how we can bring the next generation of creative studios to your area.