Inside Your Tottenham Music Studio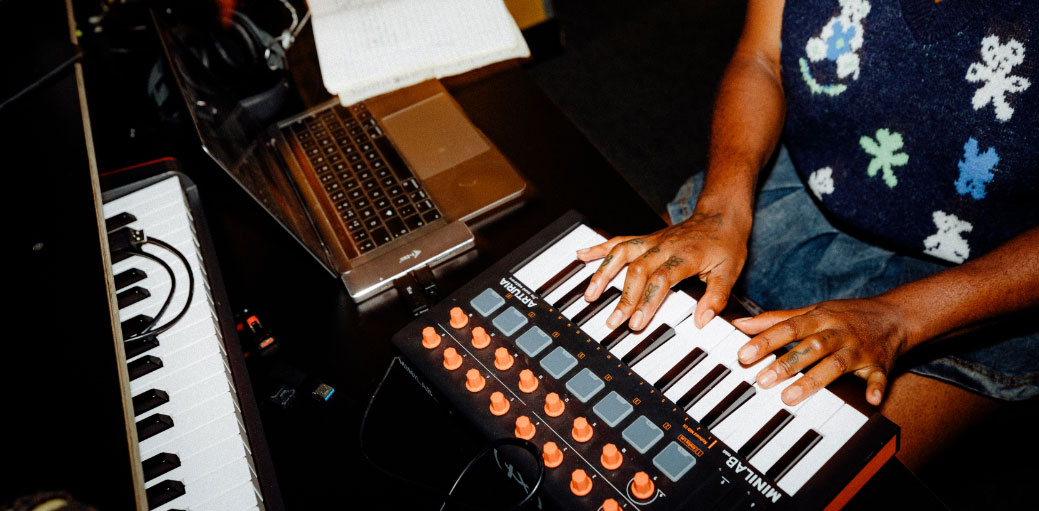 Invite collaborators or work solo at our open-access studios in Tottenham. Choose from 20 music production studios near Walthamstow and Stoke Newington. Our studios have everything you need to lay down a beat, mixdown or master.

Go Pro or Pro+ if you need a vocal booth, or need space for longer creative sessions.

Smaller group? Book a Lite music studio.
Recording Studio Types *
* Some studios may have different but equivalent equipment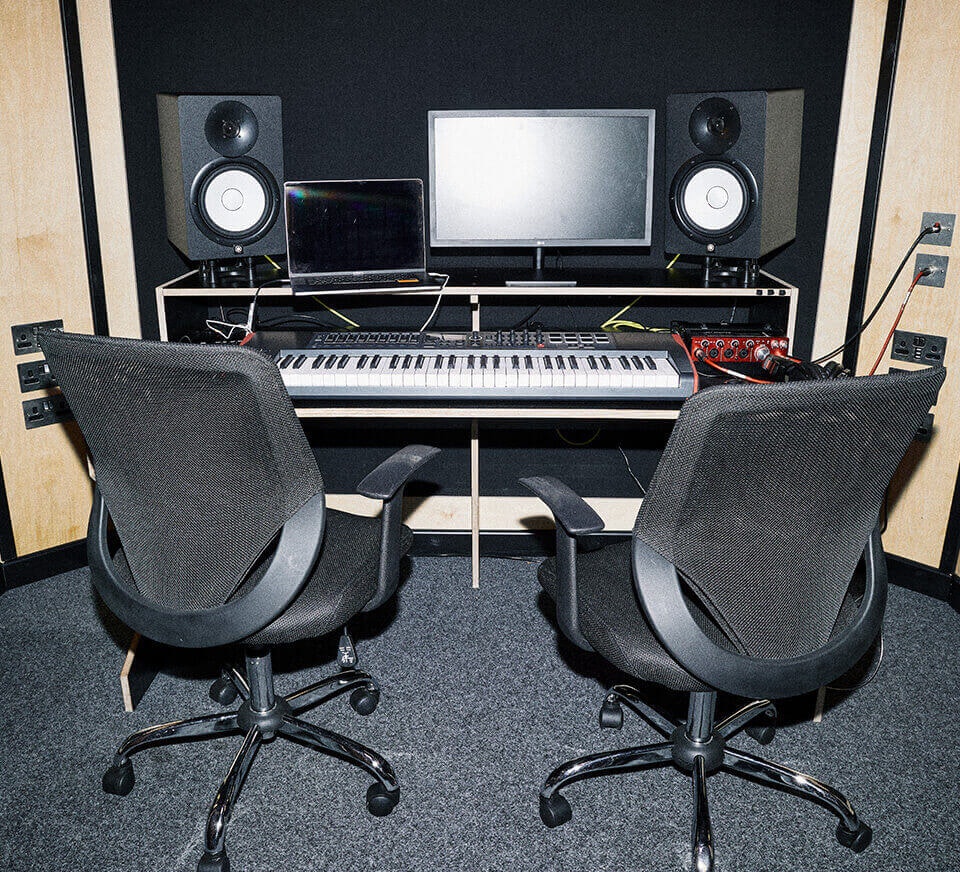 Inside your recording studios
The process of creation is different for everyone, yet the need for a quiet, productive space is universal. With self-service access, professional equipment provided free, and affordable day rates, our recording studios help you capture your creativity the moment it sparks.
Pop in for an hour, settle in for a day session, record, mix, edit — the space is yours for whatever purpose you need, and available 24/7 to work around your daily routine.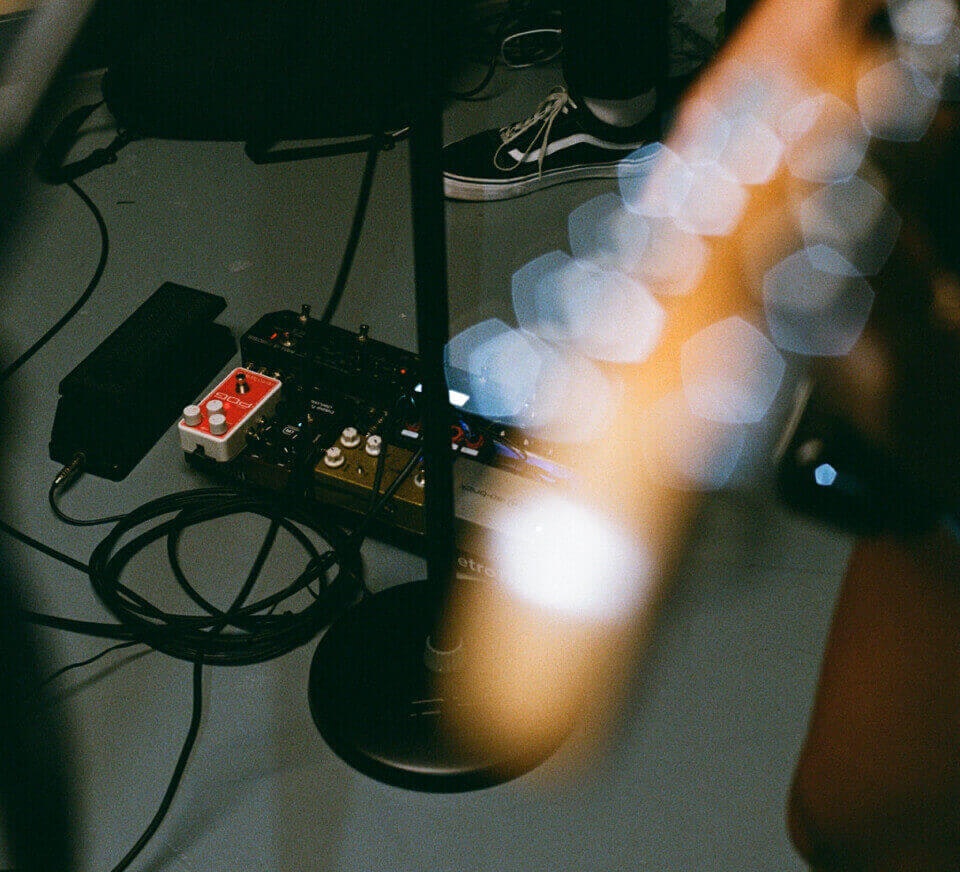 NEW SECURITY MEASURES AT PIRATE TOTTENHAM
You need to register the names of all your guests when you make your booking – you'll be prompted to do this when you make your next booking. Security will be checking everyone's ID (including yours) at the entrance and if someone hasn't been registered or doesn't have ID on them, they won't be allowed into the building.
Under 18's are not permitted onsite after 9pm.
There will be no alcohol allowed in the studios. Security will be performing bag searches at the entrance to the site and any alcohol will be removed.
Anyone caught with drugs in the studios will be reported directly to the police and removed from the building.
To avoid this process eating into your session, we recommend arriving at least 15-20 minutes before your session is due to start.
If you exit the building during your session for any reason, you will need to go through the ID check and bag search again before being allowed back into the studios.
We really appreciate everyone doing their bit to help keep Pirate Tottenham safe.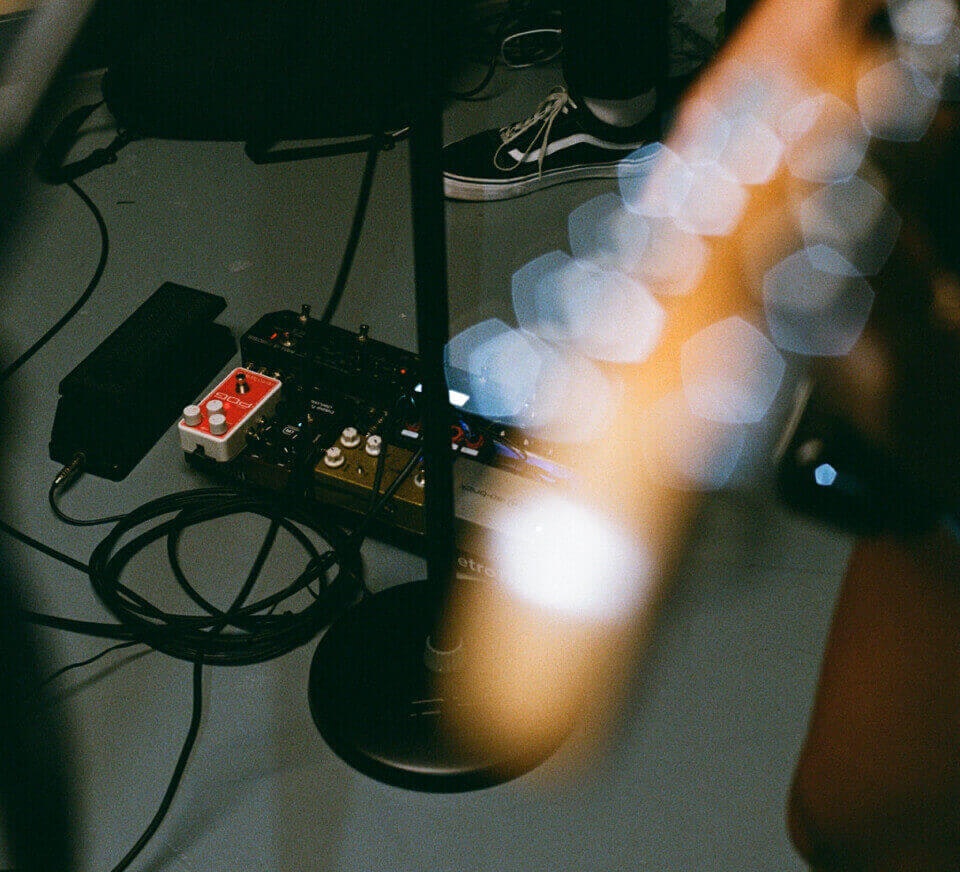 Your space to create
Whether you're a beginner or a seasoned pro, our specialist North London studios are the perfect place to create, write, produce, practice and mix with no distractions.
In Tottenham there are 48 spaces ready for your next project:
Simply book and pay by the hour using our easy live calendar. It's time to let your creativity flow.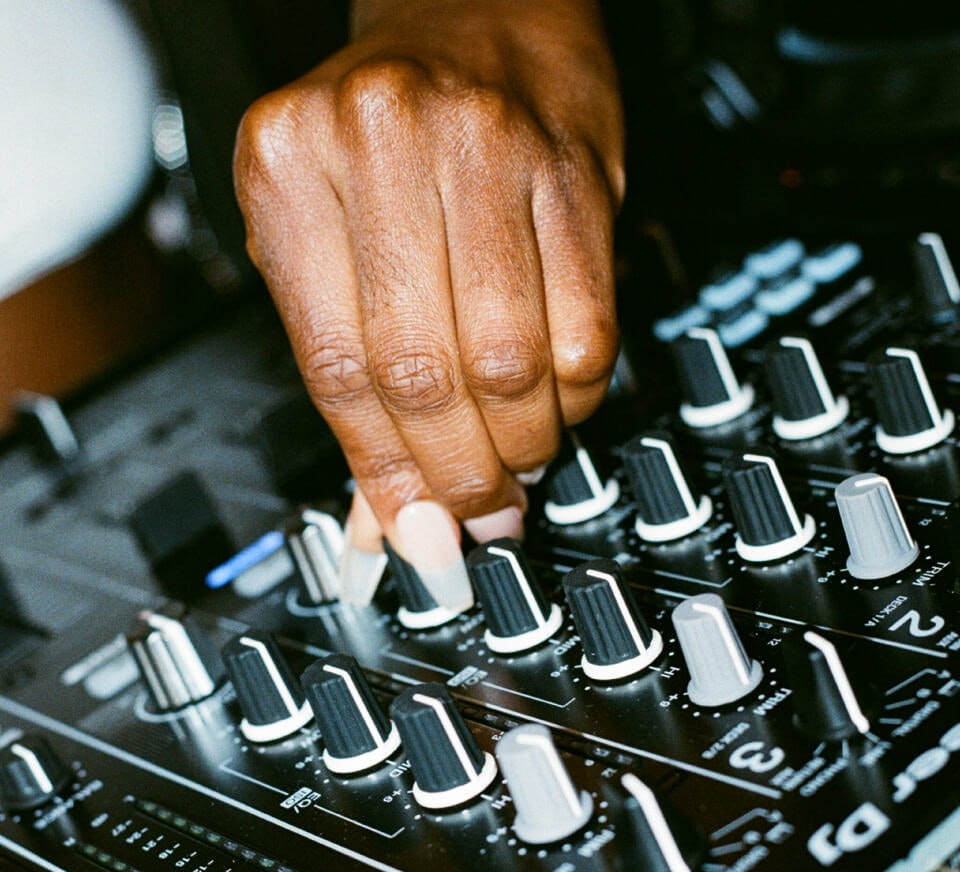 What is Pirate?
A worldwide network of DJ, production, rehearsal, podcast and dance studios, giving you round the clock access to create. Because we're open 24/7, we've made the experience entirely self-service using our unique entry code system — but if you ever need a hand, we're here. The fastest way to get support is via WhatsApp +44 7446 669061 or wa.link/pirate.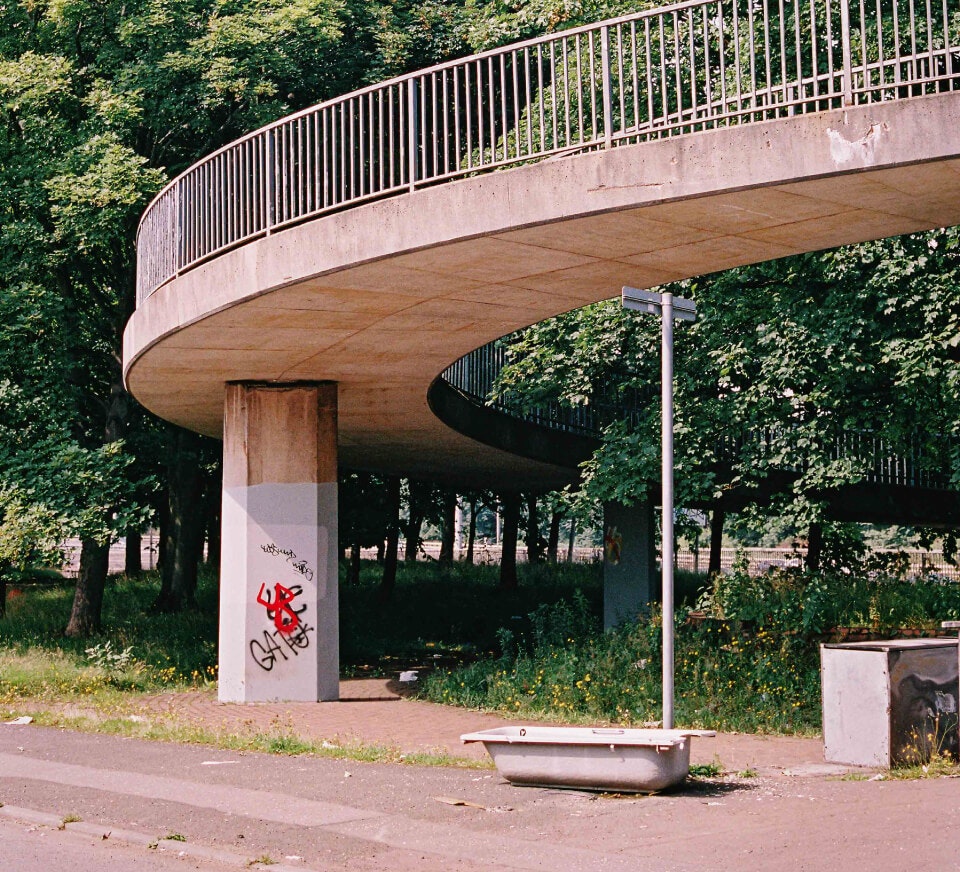 Tottenham vibes
Tottenham, it's a pleasure to be here. Roller Nation, The Cause, Five Miles and plenty more are smashing it in this part of town — now it's your turn with these new studios. There's a bunch of spots near the studios too if you're looking to grab a breather between rehearsals. Take a look:
Zen Records: small shop, big taste in old and rare reggae, ska, soul, jungle — every UK sound under the sun, all under one roof
LOVEN presents: Neapolitan-style Italian restaurant with a massive menu for meaties and vegans
Cafe Lemon: proper brunch spot for all-day breakfasts
Walthamstow Wetlands: clear your head and stretch your legs, it's only a 20-minute walk from the studios
Monitors - Monitors: 2x KRK V6 or Yamaha HS8 or Focal Alpha 80
Microphone - SE Electronics SE2200II Condenser or SE Electronics SE 2300
Interface - Focusrite Scarlett 18i8 / Clarett 4pre / 2 pre
Keyboard/Midi Controller - Novation Impulse 61 or NI Komplete Kontrol A61
Headphones - Pioneer HRM or Pioneer HDJ-X5 or KRK 6400
Other - External Screen, Keyboard & Mouse, Mic Stand, Keyboard Stand, XLR-XLR
what3words location: ///urgent.congratulations.data
The studio address is 2 Norman Rd, London, N15 4ND. Get directions via Google Maps.
The studios will not be wheelchair accessible until the site lift undergoes essential maintenance. Rest assured, we are aiming to fix this as soon as possible — apologies for any inconvenience this may cause. [Last updated 20.09.21]
The studios are a 5-minute walk from the closest station, Seven Sisters — a 20-minute tube journey from Oxford Circus. Buses stop at Seven Sisters station also.
Driving or cycling? We don't have any dedicated Pirate spaces, but you can park on Norman Road and in the surrounding area.