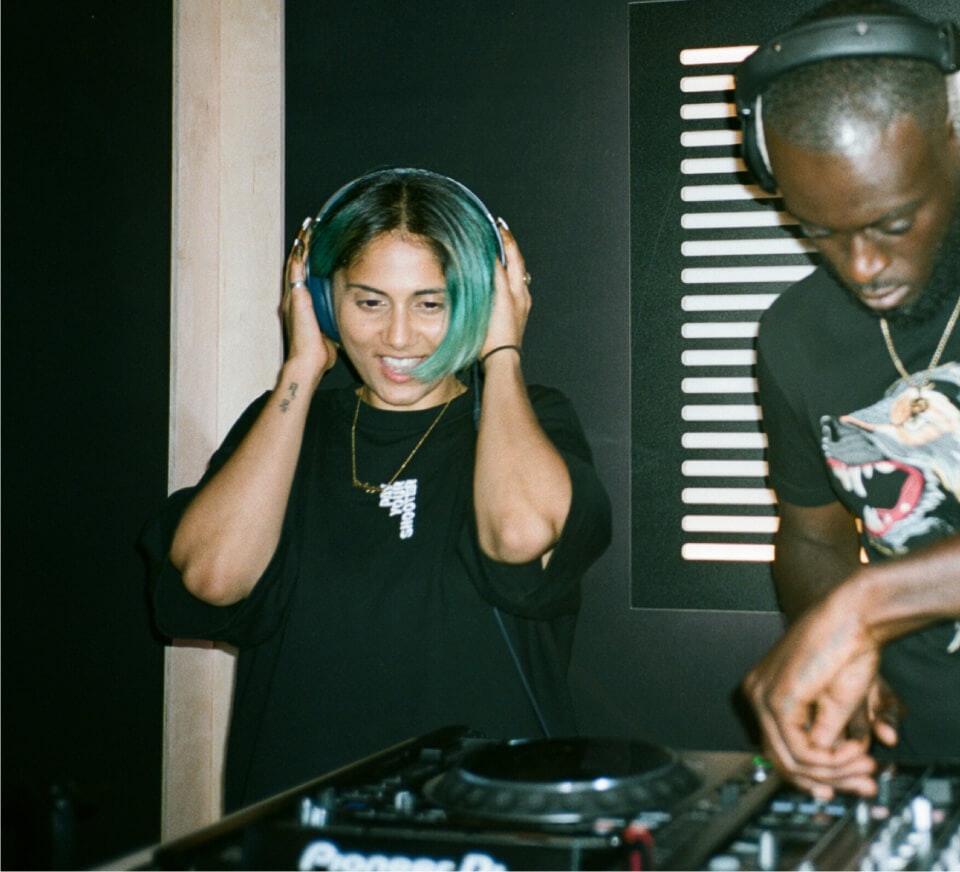 Your space to create
Whether you're a beginner or a seasoned pro, our specialist West London studios are the perfect place to create, write, produce, practise and mix with no distractions.
In Notting Hill there are 19 spaces ready for your next project:
Simply book and pay by the hour using our easy live calendar. It's time to let your creativity flow.
Take a look at the 360 virtual tour for Notting Hill Arch 2 and Notting Hill Arch 3.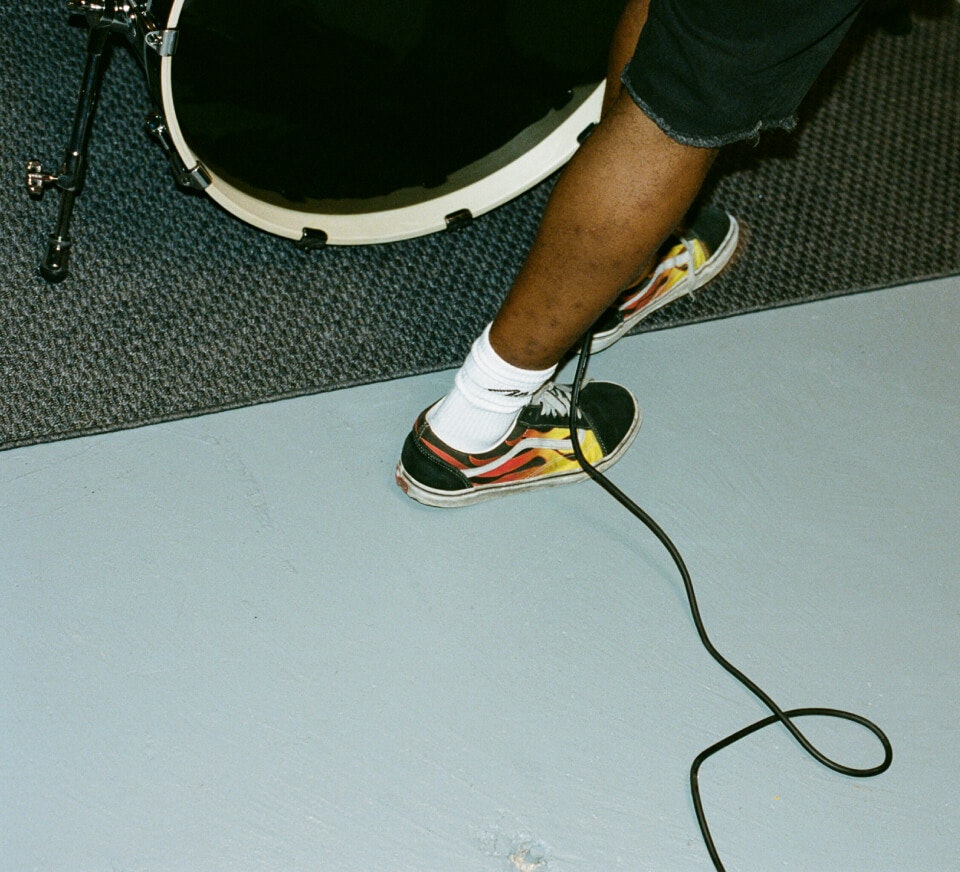 What is Pirate?
A worldwide network of DJ, production, rehearsal, podcast and dance studios, giving you round the clock access to create. Because we're open 24/7, we've made the experience entirely self-service using our unique entry code system — but if you ever need a hand, we're here. The fastest way to get support is via Live Chat.
On-site facilities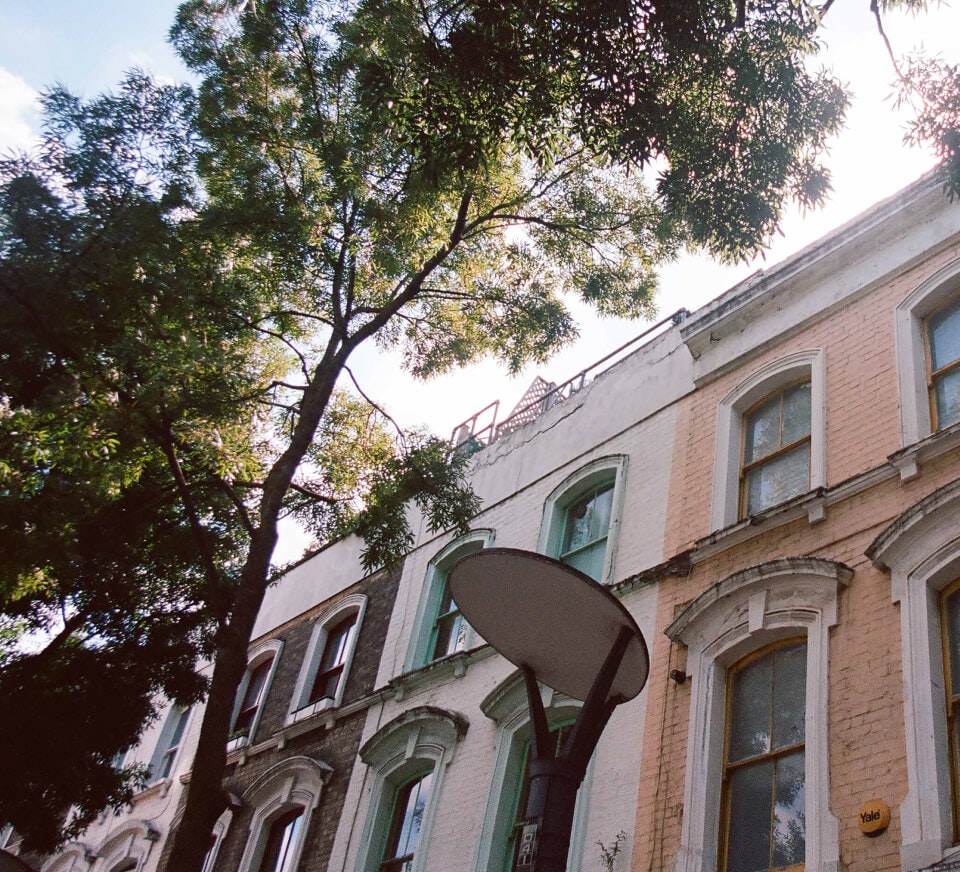 Best of the west
Our centrally located London studios are tucked in three railway arches near Latimer Road station. In fact, you've probably trundled over them on the Hammersmith and City or Circle line trains...
Long before film buffs flocked in their thousands to the locations featured in Hugh Grant's Britcom classic, the area had crafted a glowing reputation as a melting pot for musical talent. Testament to this is Notting Hill Carnival, Europe's largest annual street festival and a delirious celebration of British culture attracting millions across one single weekend each year.
It's business as usual throughout the year for true wax aficionados. Get clued up with legendary stores like Honest Jon's Records and more contemporary spots like Rough Trade West.
Frequently asked questions
The Notting Hill edition of our FAQs has the top things you need to know about your session. Need more help? Hit up our support team via Live Chat.
Is there parking at Notting Hill?
What is verification and how does it work?
Being verified unlocks extra features at Pirate, like Refer-a-Friend credits. You also need to have your identity verified before you book one of our DJ or recording studios, so it's a worthwhile investment! Don't worry, the process only takes two minutes.
TIP: Use your mobile, it's easier to get a clear shot of your face/document.
I'm having trouble with a code or lock — help?
Slow and gentle! Our locks can be a little sensitive so put your code in slowly and as detailed on your booking — such as * 1 2 3 4 5 6. Don't forget the star!
You might be sent a four-digit code as a replacement for the booking, such as 1 2 3 4. As above, press slowly and in this case, with no star, *.
If you're having trouble with the lock or code, use # to reset and try again. If this doesn't work, please contact us via WhatsApp and we'll help get you in as soon as possible.
WHAT IF SOMETHING BREAKS OR I NEED A SPARE?
Spares in every location! We carry lots of spares on our sites in case you need any further equipment or something has a fault. You'll also find lots of spare cables and mics in our rehearsal studios if needed.
Is something missing from the room or do you need an item from the Spares cupboard? Hit us up on Live Chat via the website, on WhatsApp or give us a call on 0333 241 9598. We will be more than happy to help.
Our live booking calendar shows the latest availability of studios. You can book anywhere from a year in advance right up until a few minutes beforehand. Some studios are popular, so we recommend securing your slot in advance.
TIP: Book enough time to set-up and get comfortable with the gear, and set-up/pack-down anything you've brought along.
Accessing the Notting Hill studios
Access is from Bard Road, via the car park gate — from right to left, you'll see Arch One, Arch Two and Arch Three. Please check your booking confirmation for door code details for the correct arch.
Are food and drinks available at the studios?
A handful of locations do have vending machines but we suggest you bring your own food and drinks with you. Most Pirate sites are near local shops for convenience, and several sites have a kettle and microwave. Check out our support hub or the location page for your Pirate studio for further details.
Studio Sitemap
On-site Facilities
Car-parking — please register
Professional equipment
Spares available
Self-service, pay by the hour
Recording studios
24/7 pin code access
W/C facilities
Free WiFi
Kitchen area
24/7 customer support
Acoustically-treated rooms
Custom temperature control
Rehearsal studios
DJ studios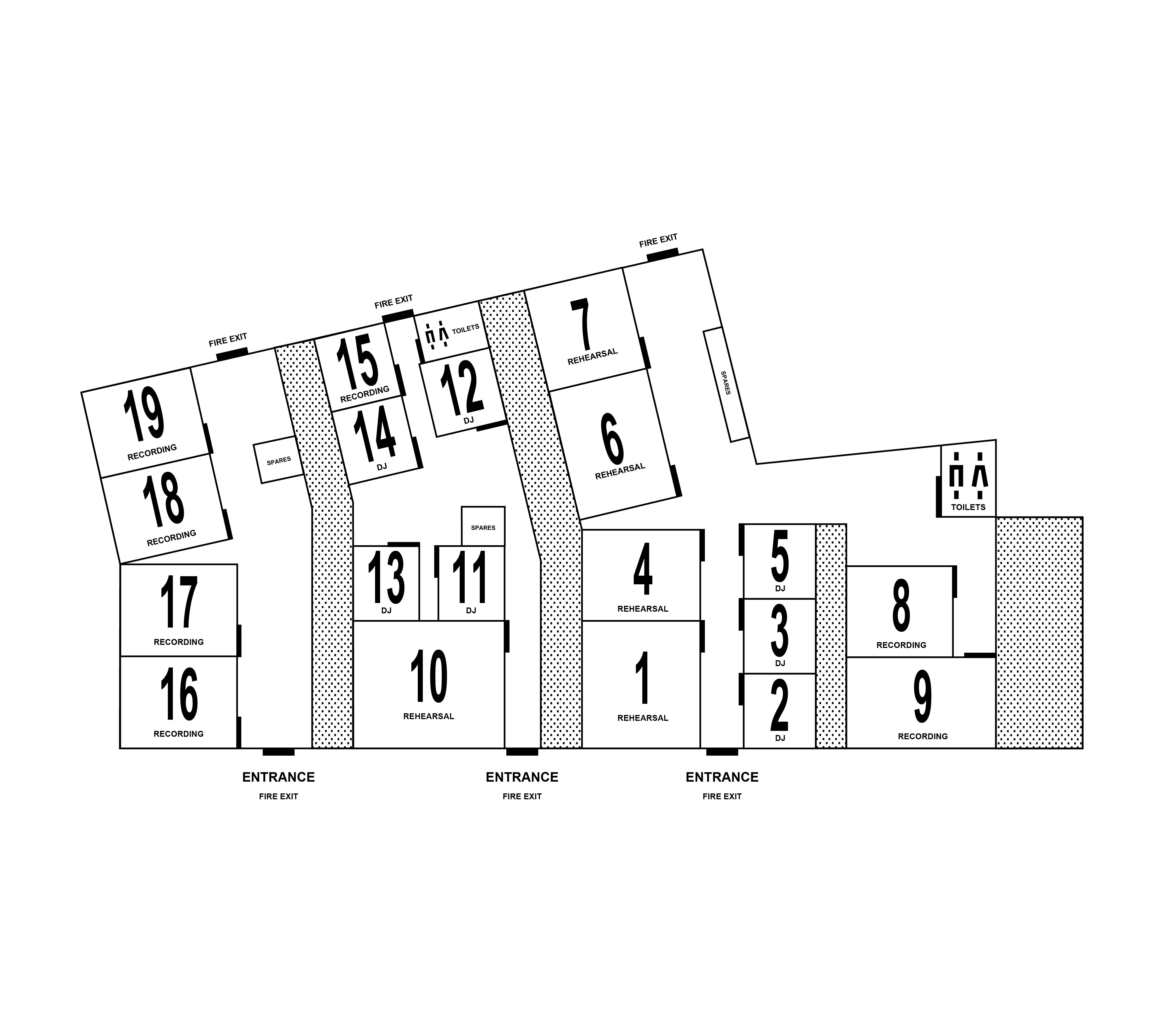 what3words location: ///tooth.awards.chefs (Arch 1)
what3words location: ///strain.summer.began (Arch 2)
what3words location: ///towns.nearly.elder (Arch 3)
Driving? Off-street parking is available. If you're driving, free parking is available — for one vehicle per booking — however, you must register your vehicle details via the link in the booking confirmation email.
If you're coming by public transport, the studios are a 15-minute walk from the closest station, Shepherd's Bush — a 15-minute tube journey from Oxford Circus. Buses stop nearby on St. Anns Road.
Cycling? There's a bike-sharing station at Evesham St, two minutes walk from the studio.
For more information visit tfl.gov.uk or get directions via Google Maps.