Inside Your Notting Hill Rehearsal Room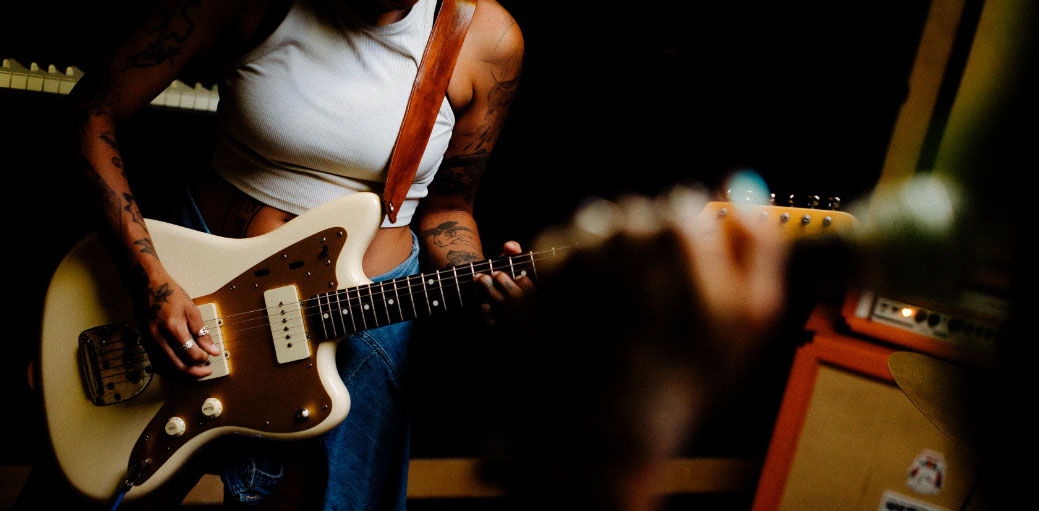 Find your own rehearsal room in Notting Hill, West London. Choose from 5 music rehearsal studios near Westfield White City, where you can play as loud as you want. Various sizes are available, from drum studios to full band practice rooms.

In a group of up to 4? Book a Standard studio.

Large band? Book Pro.

Rehearsal Studio Types *
* Some studios may have different but equivalent equipment
Amps - Marshall MG100HCFX 120w Guitar Head, Marshall 1960A 4x12 300w Guitar Cab
Amps - Boss Katana Guitar Head, Marshall MX412A 4x12 240w Guitar Cab
Bass Amps - Ashdown/Fender Bass Amps and Cabs
Drums - Natal Arcadia or Pearl Export five-piece drum kit (please bring your own drumsticks)
Microphones - Stagg SDM50 vocal microphones and stands
PA - Pioneer XPRS PA speakers
Mixer - Alto 1202 12 channel mixer or Proel MQ12USB mixer
what3words location: ///tooth.awards.chefs (Arch 1)
what3words location: ///strain.summer.began (Arch 2)
what3words location: ///towns.nearly.elder (Arch 3)
Driving? Off-street parking is available. If you're driving, free parking is available — for one vehicle per booking — however, you must register your vehicle details via the link in the booking confirmation email.
If you're coming by public transport, the studios are a 15-minute walk from the closest station, Shepherd's Bush — a 15-minute tube journey from Oxford Circus. Buses stop nearby on St. Anns Road.
Cycling? There's a bike-sharing station at Evesham St, two minutes walk from the studio.
For more information visit tfl.gov.uk or get directions via Google Maps.