DJ Studio Types *
* Some studios may have different but equivalent equipment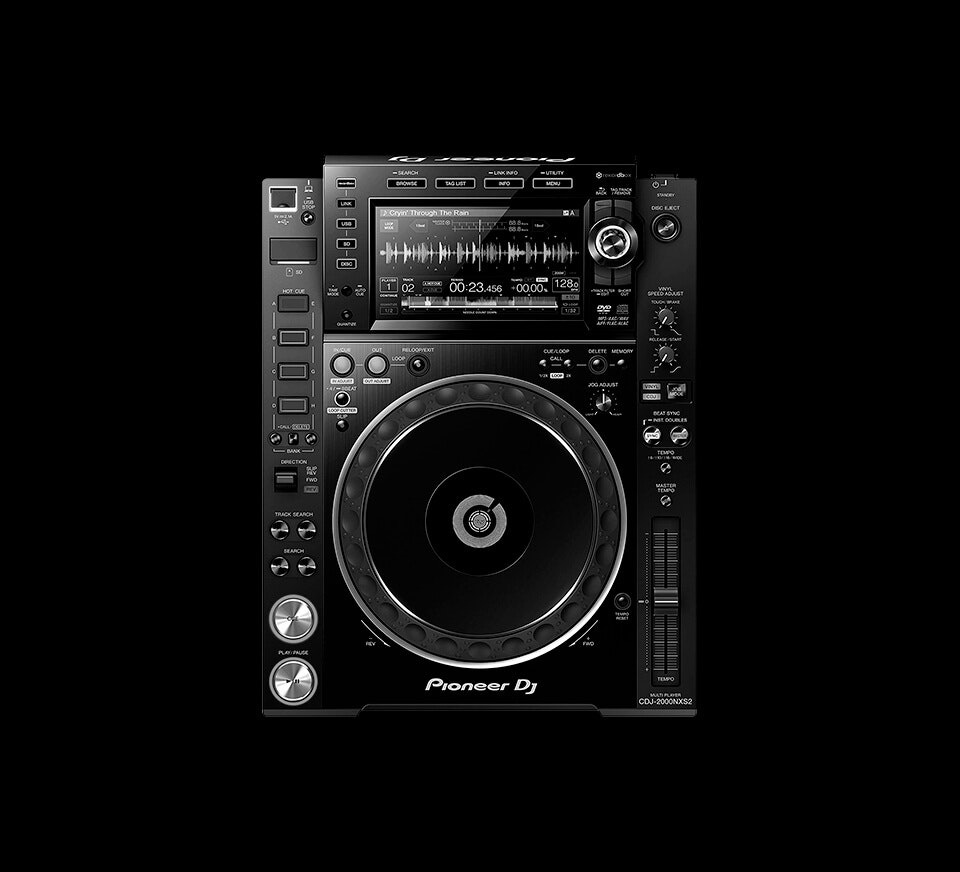 DJ Standard and DJ Pro
Club-standard equipment. Customisable lighting. Our DJ studios allow you to replicate the club experience solo or back-to-back with your friends, no matter what your skill level.
Our standard two-deck DJ studios are approximately 65 square feet, and our Pro three-deck DJ studios are approximately 130 square feet. Both can hold up to a maximum of five people (including the lead booker) per session.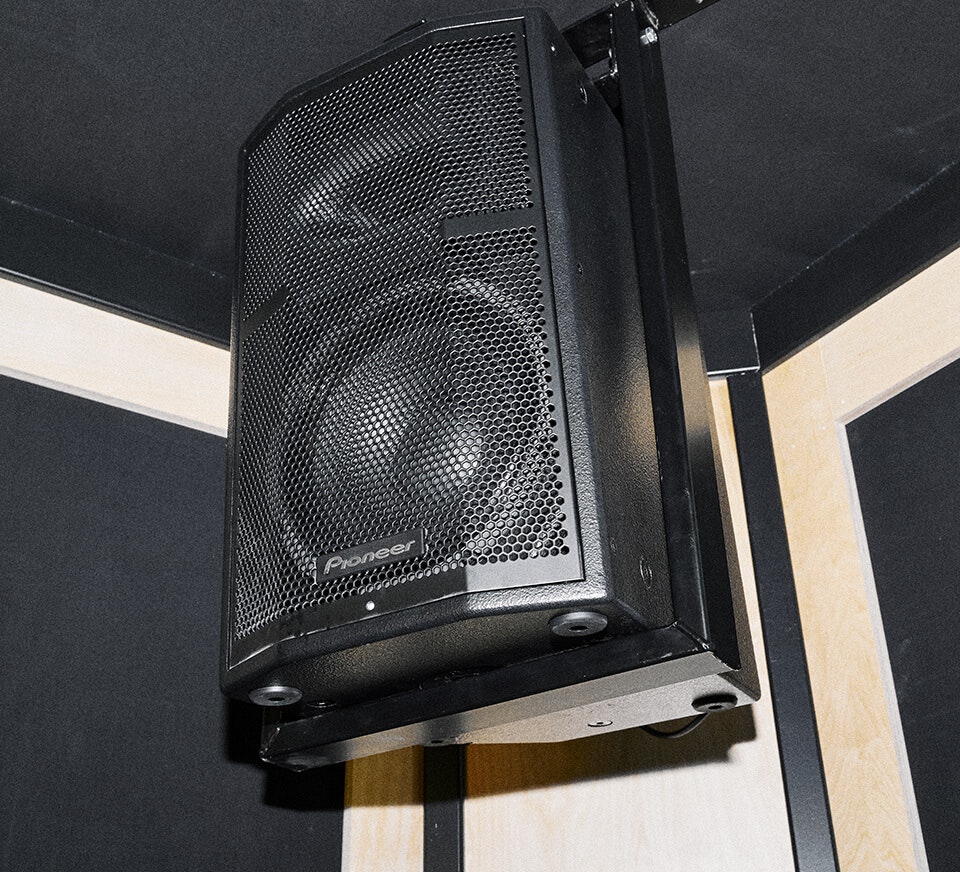 Why Pirate?
PIRATE.COM is the world's largest creative studio and artist community network with close to 50 locations across the UK, DE, US and IE. We offer DJ studio hire with industry-standard Pioneer setups at affordable, hourly rates. Come and go, 24/7 — to practice your mixing ability, prepare for a DJ gig, record high-quality audio straight from the mixer to your phone, or just play your favourite tunes with your favourite people. For anyone with an interest in DJing, regardless of your ethnicity, sexuality, gender or social status — this space is yours.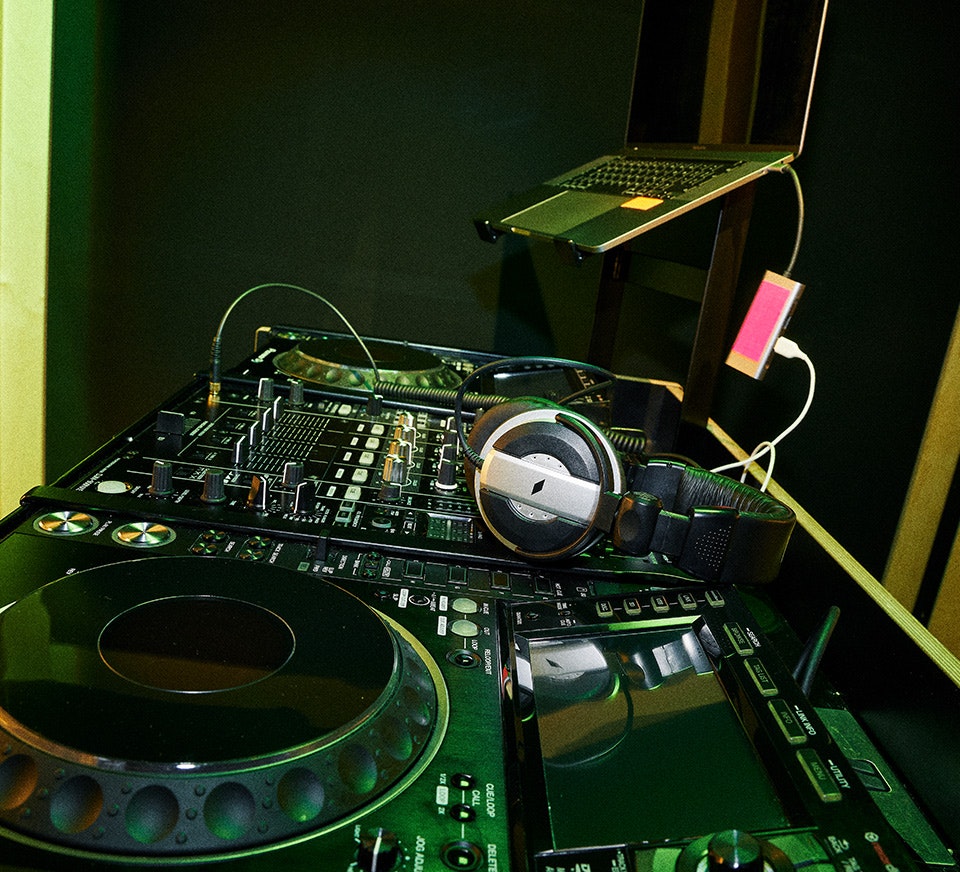 2-deck DJ Standard studio
Perfect for solo mixing sessions. Equipped with a complete two-deck Pioneer setup, plus lighting and temperature control.
Decks - 2x Pioneer CDJ-2000 NXS2
Mixer - Pioneer DJM-900 NXS2
Extras - Custom lighting and temperature control
Speakers - 2x Pioneer XPRS 10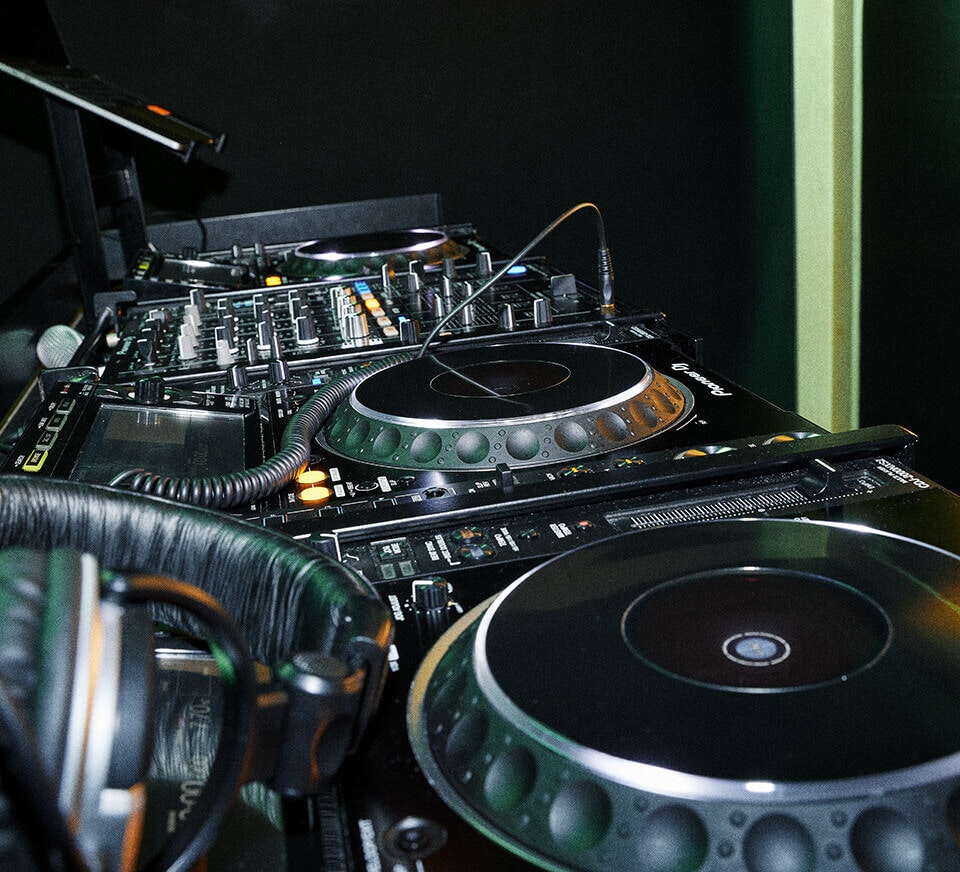 3-deck DJ Pro Studio
Perfect for back-to-back sessions and experienced DJs. Equipped with an additional third deck and a larger room ideal for small groups.
Decks - 3x Pioneer CDJ-2000 NXS2
Mixer - Pioneer DJM-900 NXS2
Speakers - 2x Pioneer XPRS 10
Larger room size
Extras - Custom lighting and temperature control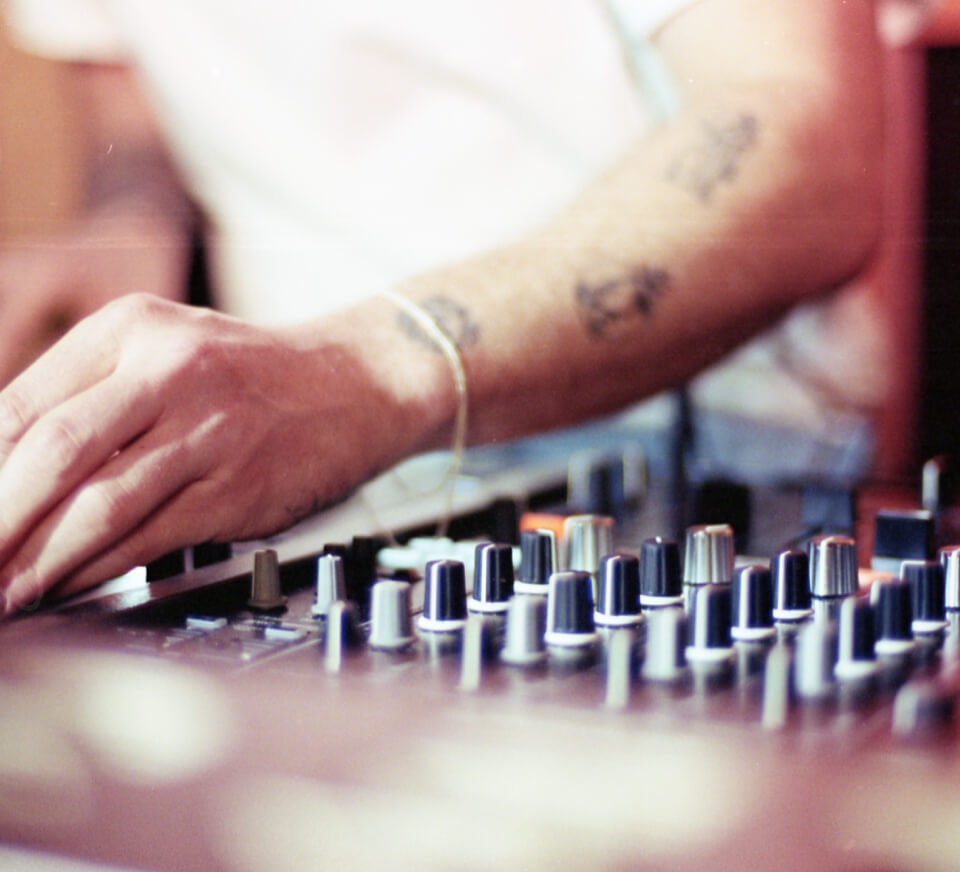 Your space to create
Whether you're a beginner or a seasoned pro, our specialist South East London studios are the perfect place to create, write, produce, practice and mix with no distractions.
In Greenwich there are 21 spaces ready for your next project:
Hone your mix on club-standard equipment in the DJ and Pro DJ studios
Rehearsal studios to jam with your band or practice for the next gig
Recording studios to write and produce songs or capture vocals
Simply book and pay by the hour using our easy live calendar. It's time to let your creativity flow.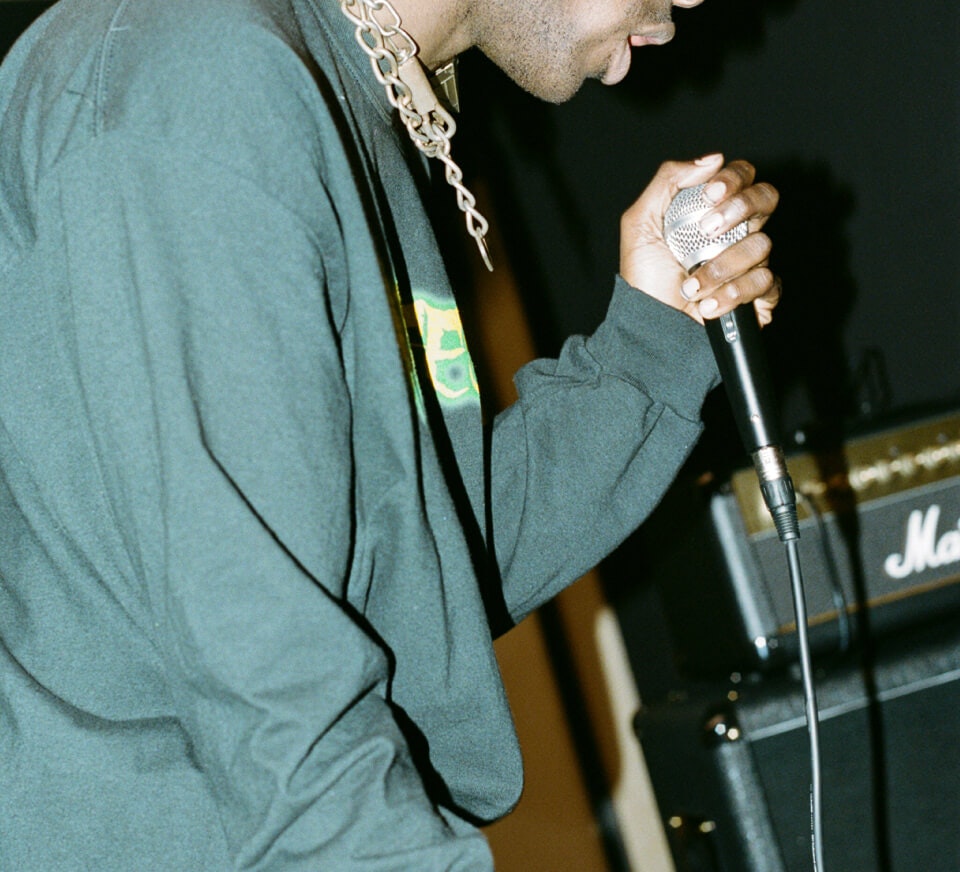 What is Pirate?
A worldwide network of DJ, recording rehearsal, podcast and dance studios, giving you round-the-clock access to create. Because we're open 24/7, we've made the experience entirely self-service using our unique entry code system — but if you ever need a hand, we're here. The fastest way to get support is via Live Chat.
On-site facilities
Free car-parking
High-speed WiFi
Vending machines
Kitchen facilities
Air-conditioned rooms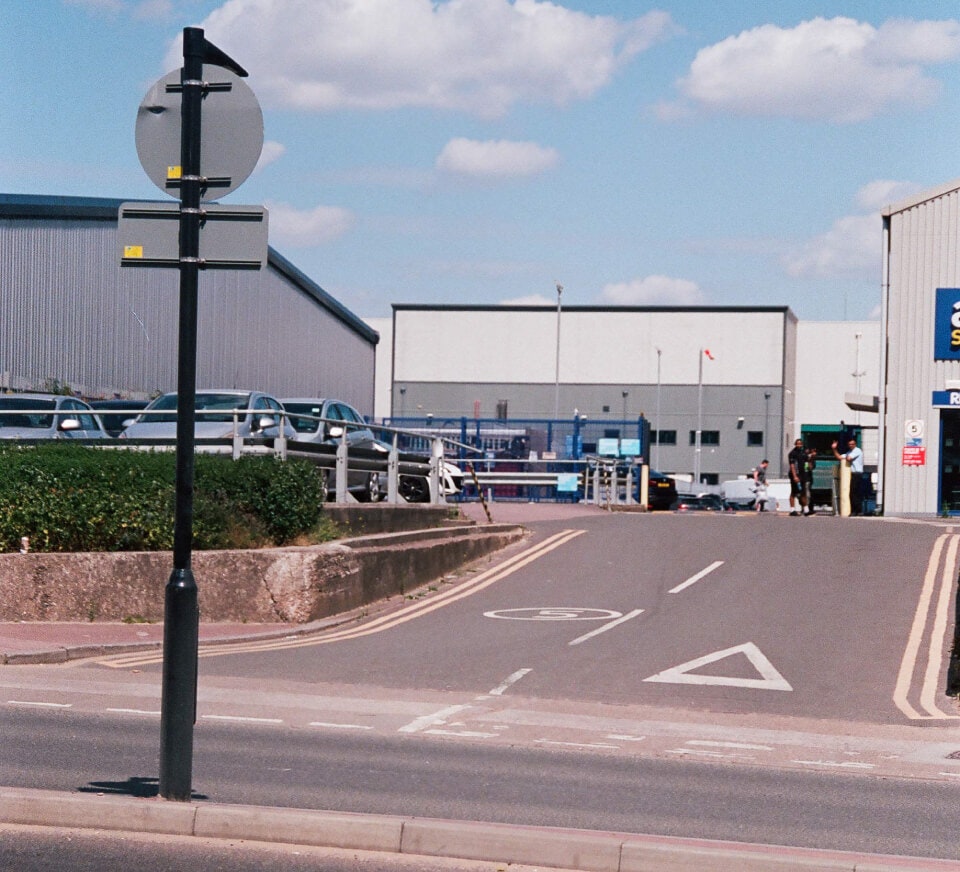 Maritime meanders
The studios are located near the Greenwich Shopping Park off Bugsby's Way in Charlton. If you're feeling peckish, there are plenty of options from nearby supermarkets (Sainsbury's, ASDA, Aldi, M&S) and cafes. There are new stores and options opening in the area all the time.
Hitting a creative block? Why not pop outside and take a walk along the nearby river path towards the iconic O2 arena. With several pubs, cafes and even a reclaimed Thames-side dockland park en route, you're bound to ignite some ideas ahead of your next studio session.
Decks - 2x Pioneer CDJ-2000 NXS2
Mixer - Pioneer DJM-900 NXS2
Speakers - 2x Pioneer XPRS 10
Extras - Custom lighting and temperature control
Getting Here
Unit 2, Meridian Trading Estate, 22 Bugsby's Way, Greenwich Peninsula, London SE7 7SJ, United Kingdom
what3words location: ///grass.stared.music
Driving? Once you reach the entrance, turn left off Bugsby's Way into the estate. Approach the blue gates, and enter the gate code (sent in your booking confirmation email). Drive straight on and turn right after the Access Storage building. Pirate Studios is straight ahead. We have parking in front of the studio.
If you're coming by public transport, the studios are a 10-minute walk from the closest station, Charlton — a 50-minute train journey from Oxford Circus. Local buses include the 472 and 486. For more information visit tfl.gov.uk